NEWBERRY, S.C. — We're crunching the numbers with our next Teacher of the Week. From teaching in the classroom to running after school programs and cheering on the sidelines, her impact on students and staff keeps adding up.
As an educator for seven years, Ms. Jennifer Brown can be found at Newberry Middle School teaching financial literacy, multimedia and keyboard typing.
"I wish that this was around when I was in school. I feel like I could have been much farther in life. But I'm appreciative to be able to have this conversation started early with our children," says Brown.
But that's not all. Brown is active outside of the classroom.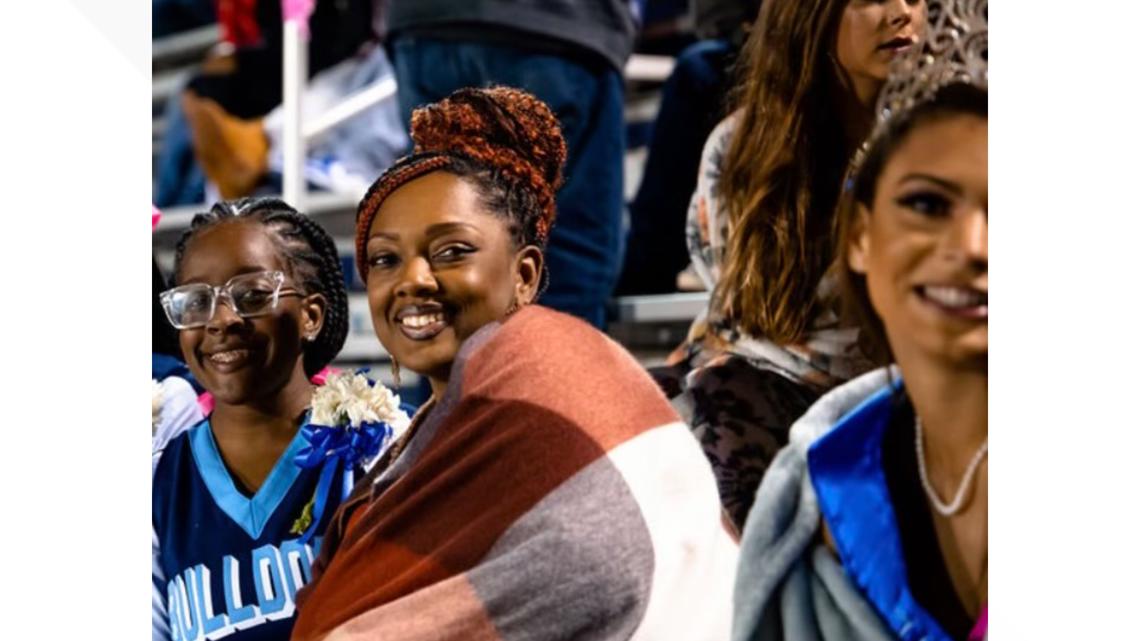 "Ms. Brown is our fantastic business teacher. She is our 2023 Teacher of the Year. She also runs our positive experiences mentor-mentee program that she designed here at Newbury Middle School. She's also over student ambassadors here, as well as she takes part in our after school program working 21st Century Thriving Tigers Club. She ran our extended semester summer school program. She's also over our Tiger Care Club for our teachers. So she is awesome," says Principal Zeb Reid.
But teaching wasn't always in the equation for Ms. Brown. Her mother helped sum up her passion.
"My mother is a retired educator and she told me that this is where I should have gone. And so, I found my way here, and I can't imagine doing anything else," says Brown.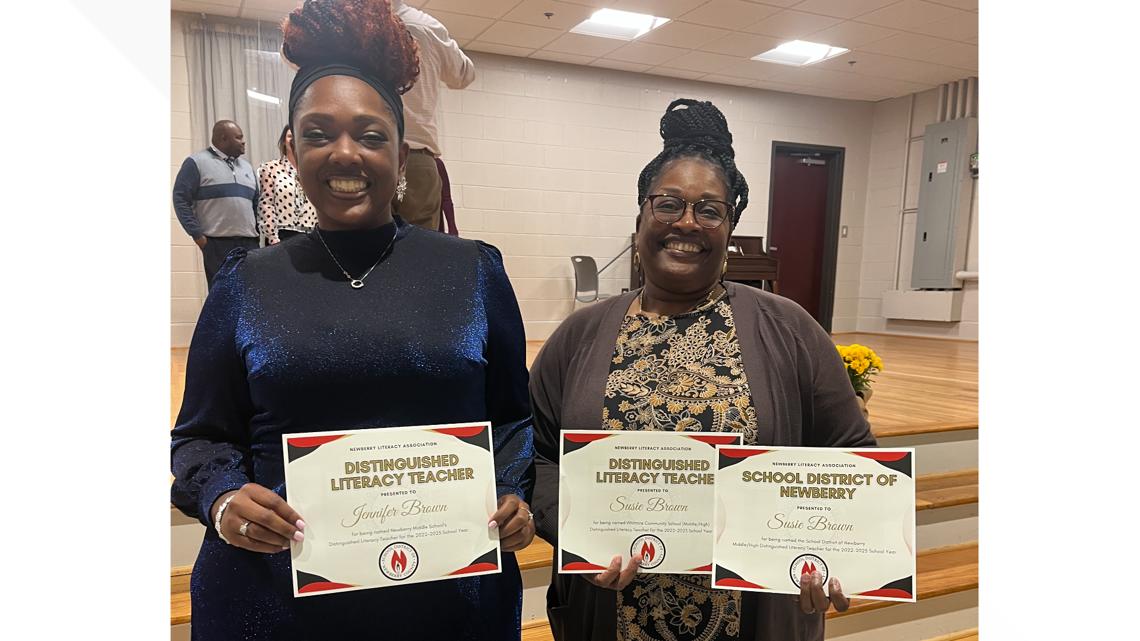 Now, Brown's mother is out of retirement to show that teaching is all in the family.
"She retired after 35 years, and she's coming back to pour back into our children. So, it's very important to us," says Brown.
"I consider her like my godmother now because we're just really close. And she has taught me, she checks on me all the time, takes me everywhere and makes sure I have everything that I need," says Brown's former student Jasmine Kinard.
"We have an opportunity to change the trajectory of their lives, to make sure that they don't fall prey to a cycle of poverty. It means that I expect them to grow and to do well and come back and pay it forward," says Brown.
"This is going to be my last year having her before I go to high school, so I'm really going to miss her. She is very supportive. She always pushes us to our limits. And overall, she's an amazing teacher," says student Zalan Elkins.
"She comes to all of my events, everything. Like, my graduation, I'm sure she's gonna be the first person there. Along with my other family members. We go everywhere, like for my birthday, and different things like that. So it's not just like, Oh, hey, how are you once out of the month, it's continuously every week, checking on me, making sure I have what I need," says Jasmine.
"She takes care of all her students. They come to her class and smile, and they leave and smile. And she's got students at the high school that still want to come back and hang out or talk to her. So, she means a lot, not only to our school, but our community as a whole," says Principal Reid.
"She's positive about everything. And she's honestly a part of my family now," says Jasmine.
If you know a teacher like Ms. Ray who deserves to be recognized for their hard work in the classroom you can nominate them by emailing us at TOW@WLTX.COM. Tell us what that educator is doing every day to go above and beyond in the classroom.