Clarendon County
The meeting, scheduled for 5-7 p.m. December 6 at Manning High School, 2155 Paxville Highway, Manning, will be a drop-in format with displays for viewing the scope of the project and attendees will have a chance to provide written comments. There will not be a formal presentation at this meeting.
Plans are to close SC260 at the bridge during construction and reroute traffic along Kenwood Road, Shaw Road, and Durant Lane. SCDOT expects the project to take 45 days, beginning in the summer of 2023.
The repairs of SC260 Bridge over Second Water-Lake Marion is expected to cost approximately $695,000.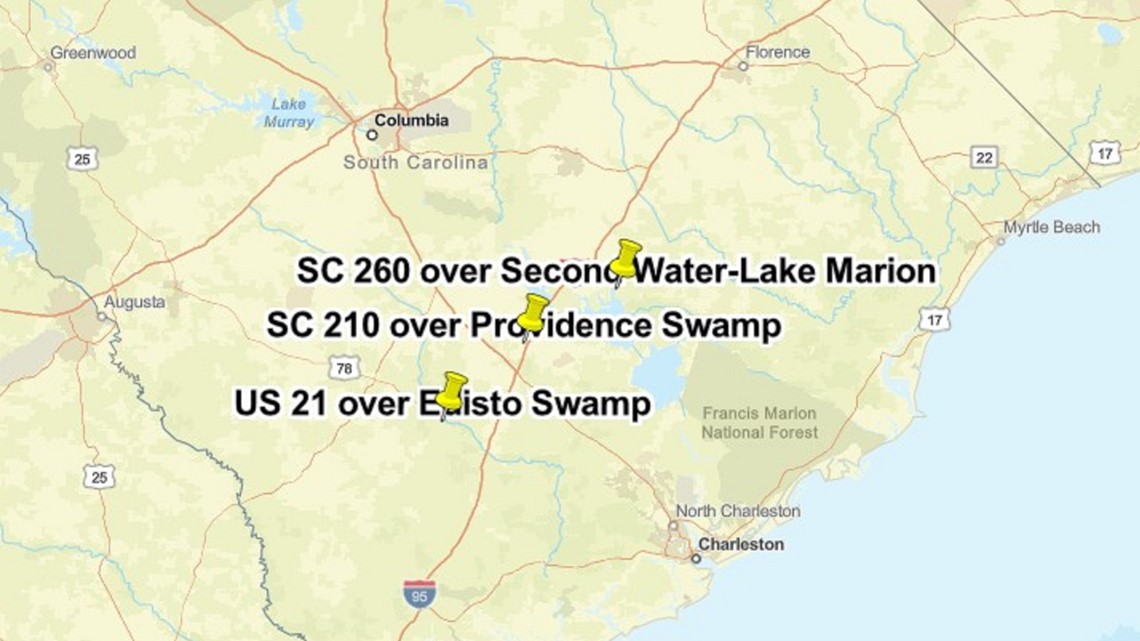 Orangeburg County
SCDOT is providing notice of two bridge repairs in Orangeburg County.
Interested participants can also mail comments to SCDOT Project Manager Joseph Winfield, 955 Park St. PO Box 191, Columbia, 29201-0191.