Only reaching 79 degrees on Tuesday, our very warm mornings are part of a trend we have been experiencing over the past few decades.
According to our partners at Climate Central, the average summer morning has warmed by almost 5 degrees.
This can be seen by showing our warmest of mornings which have more than doubled in number since the 1960s.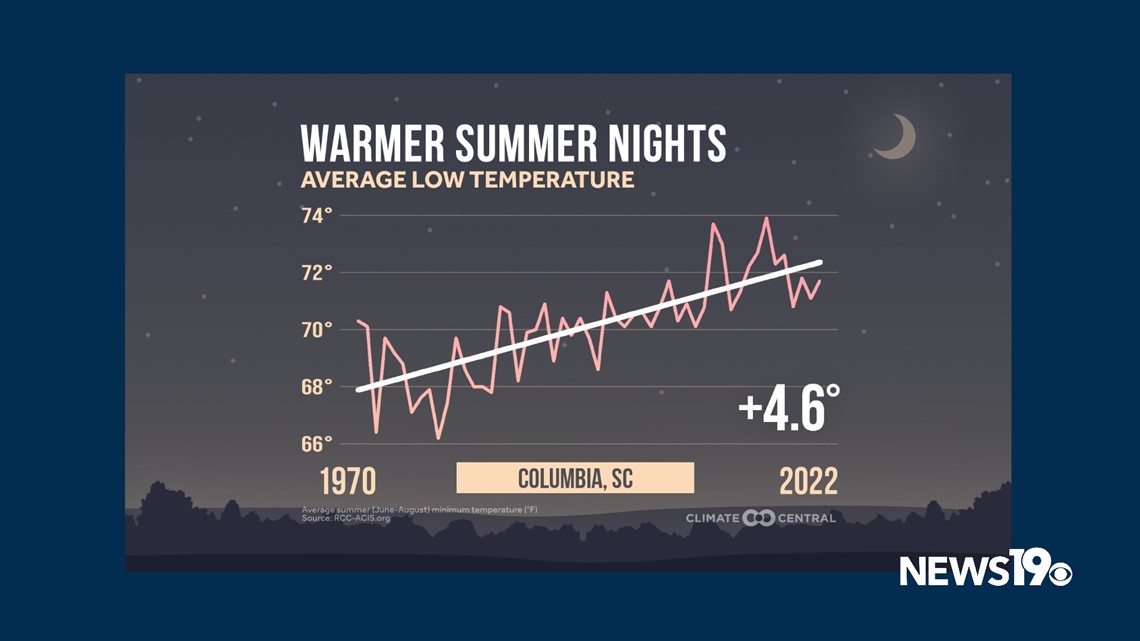 Why is this important? Warm nights put more strain on everything around us. With a warming climate, we see more cooling-degree days in the Midlands. What does that mean? Your air conditioner is running for longer periods of time than it might have not previously.
For those without A/C, this can pose a health risk as their body cannot properly cool off in the overnight hours.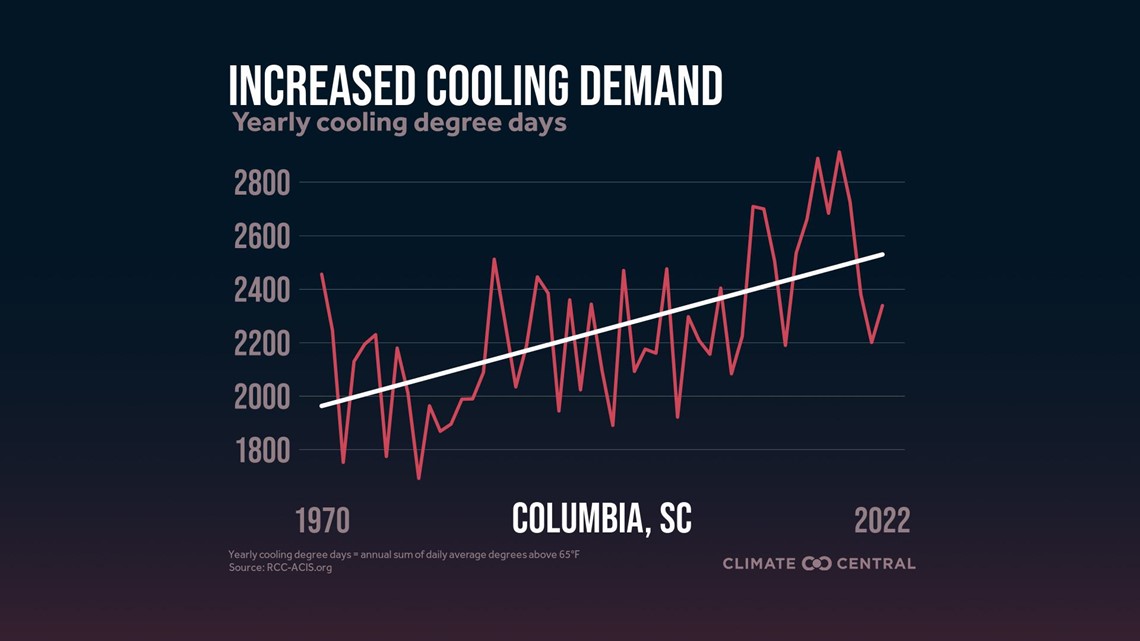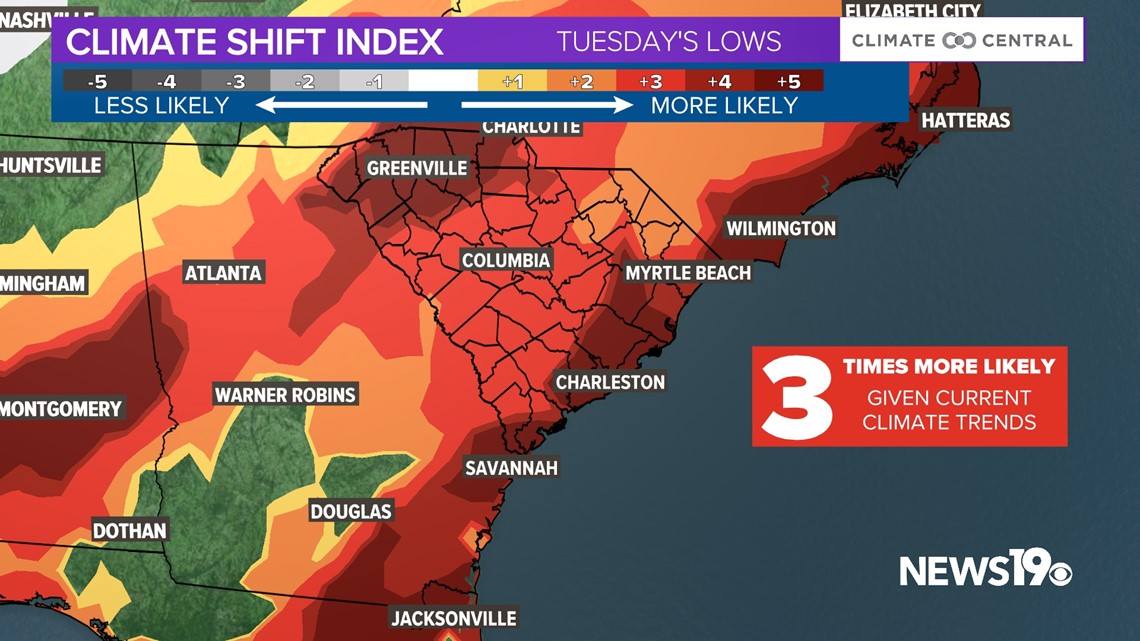 The Climate Shift Index shows Tuesday morning's as something we are 3 times more likely to see going into the future given current climate trends.
If this is the case our Famously Hot city will likely be seeing some more warm nights ahead.