COLUMBIA, S.C. — Since 2010, ten years have featured a start to the hurricane season before June 1st. When talking about these early storms, their ingredients for formation remain the same as later in the year. Warm waters, low wind shear, and tropical moisture.
Looking at conditions right now, oceans are plenty warm and running above average for the most part. Buoys off the coast and out to the Caribbean are ranging from the middle 70s to the middle 80s.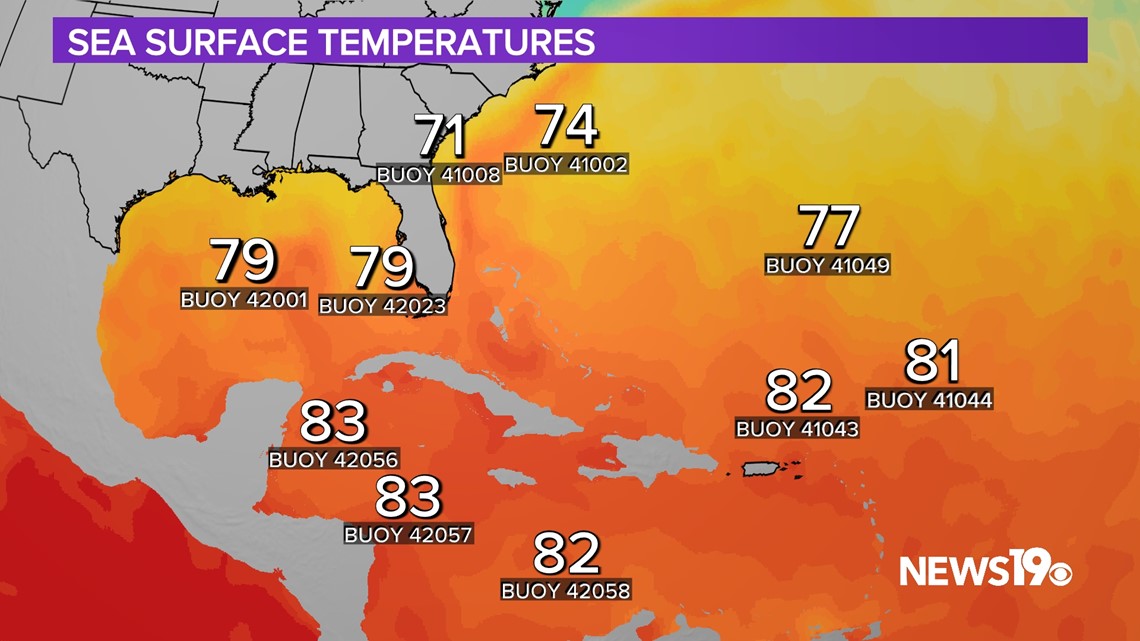 Upper-level winds remain very strong this time of the year which is one of the reasons why storms tend to stay very weak if they do form.
We have seen an increase in these weak storms recently though with the last 2 decades seeing much more tropical activity compared to the years before.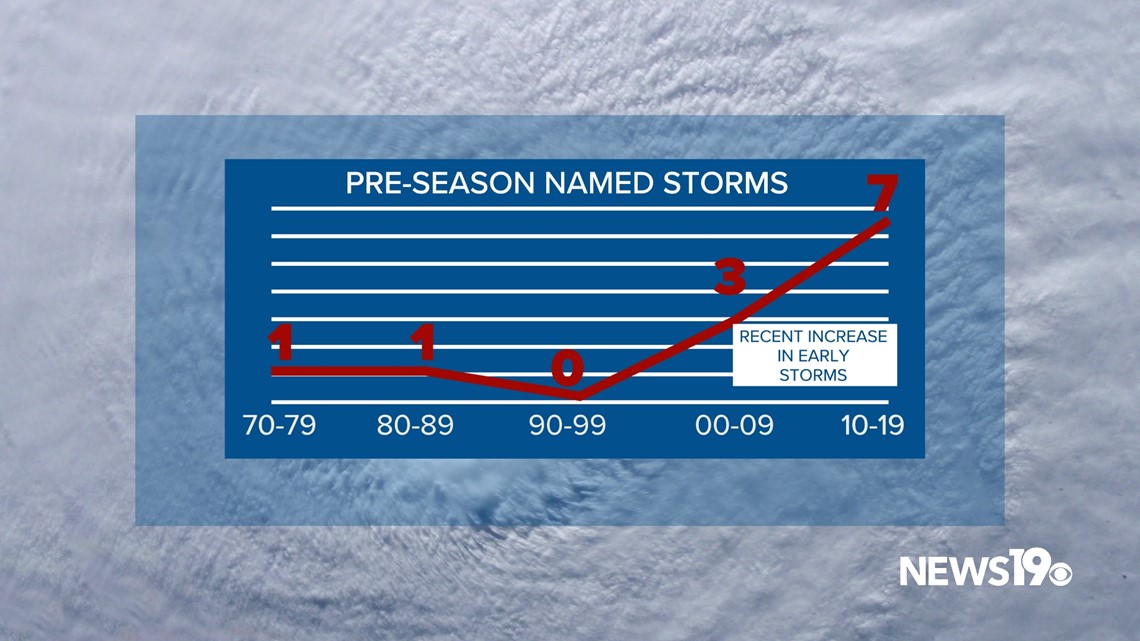 The global trends have become more favorable for these early storms as shown by our partners at climate central. Oceans have warmed by multiple degrees over the past 100 years. This can be seen more closely in the tropical Atlantic where sea surface temperatures have risen almost two degrees.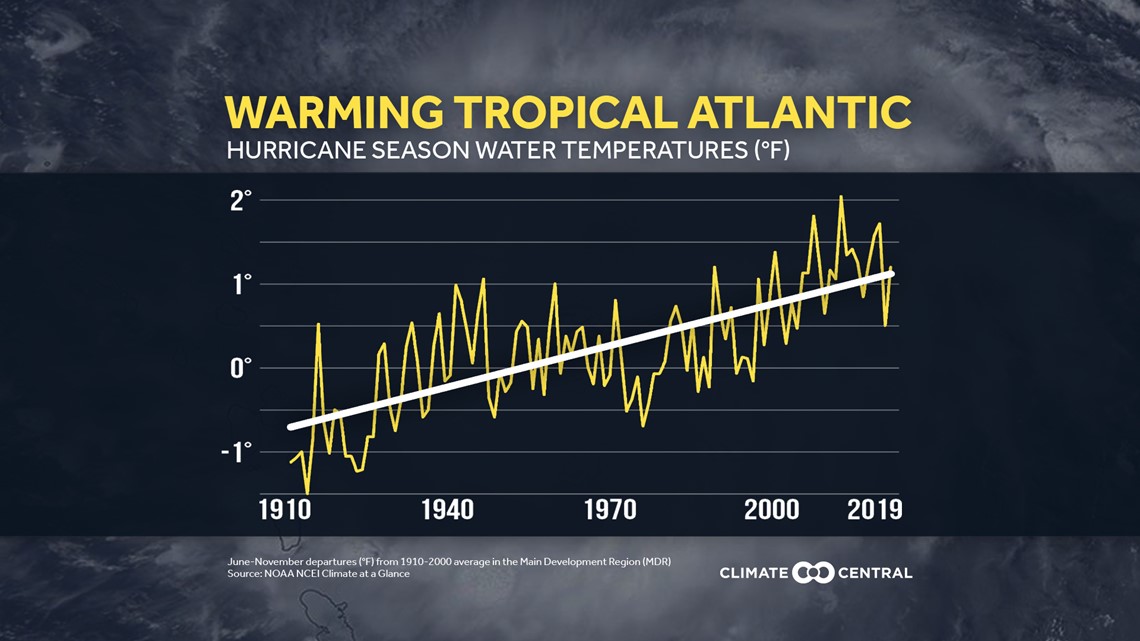 Since 1970 storms that do form this time of the year have two areas of formation. One-off the Yucatan peninsula, and the other off the Florida coast. As of right now both regions seem to be not favorable for any tropical weather.