COLUMBIA, S.C. — The National Hurricane Center says Tropical Storm Lee has formed in the Atlantic, becoming the 13th named storm of this active hurricane season.
The NHC started issuing advisories for Tropical Depression Thirteen early Tuesday morning and by late Tuesday afternoon had upgraded it to a tropical storm.
Right now, it has winds of 45 miles an hour but is forecast to gain strength and become a major hurricane this week.
Satellite images show that the low-pressure area located roughly halfway between western Africa and the Windward Islands has become more organized. It may have an impact on the Leeward Islands by the weekend.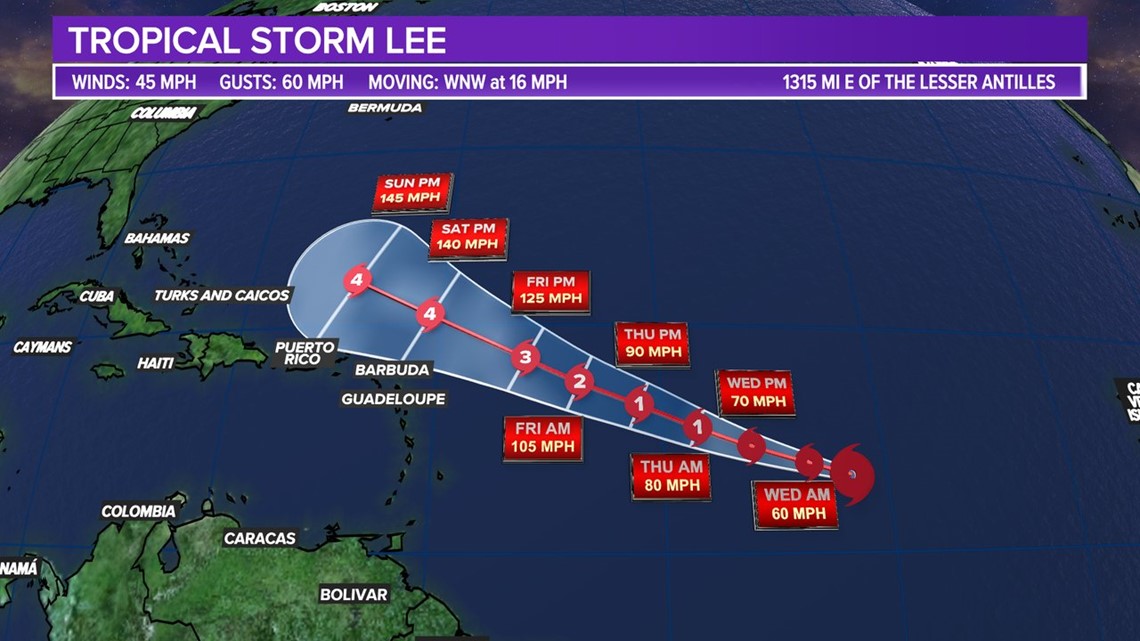 Lee is moving west-northwest at 16 mph across the central tropical Atlantic. Additional strengthening to hurricane strength is likely later this week while the system moves over the western portions of the tropical Atlantic. It is expected to be near or to the northeast of the northern Leeward Islands over the next five days.
Environmental conditions are favorable for further development, according to computer models, due to low wind shear, little dry air, and very warm sea surface temperatures. The forecasts indicate this could become a major hurricane as it moves towards the western Atlantic.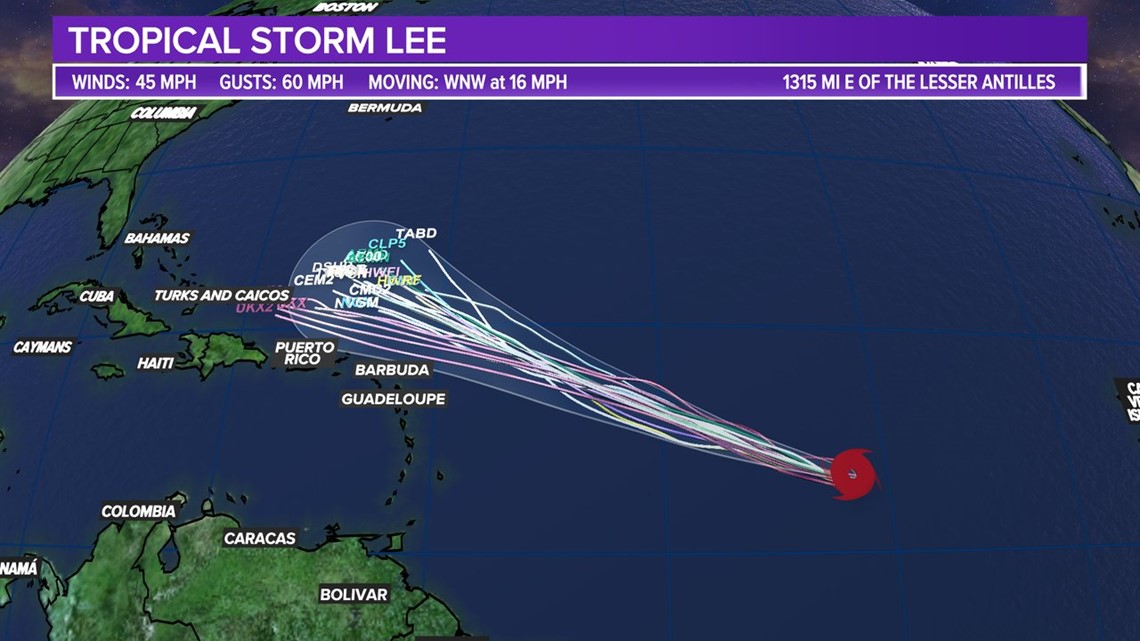 It is the 13th storm of the 2023 season, and it will likely be our fourth hurricane of the year.
Forecast models are currently steering this storm away from the continental United States, but it is too early to tell exactly where it will go. It will have to be monitored closely over the next seven to 10 days.
Eastern Tropical Atlantic:
A strong tropical wave near the coast of West Africa is producing a large area of cloudiness and showers. Environmental conditions appear favorable for a tropical depression to form over the far eastern tropical Atlantic during the middle to end of the week as the system moves west-northwest.
This system is expected to pass over the Cabo Verde Islands on Wednesday night and Thursday, and residents should keep an eye on its progress.