Summer has shown few signs of stopping so far this month. As of September 17, only two days have had afternoon highs below 90 degrees so far this month. The average high temperature in September is 85 degrees, and while there are signs of fall in our forecast, longer summers have been a trend in the Midlands in recent decades.
In a city known to be "Famously Hot" 95 degree heat isn't surprising, but data shows, we're reaching that level of heat more frequently now than ever before. Today we see an average of nearly 20 more days reach 95 degrees in Columbia each year than we did in 1970 according to our partner, Climate Central.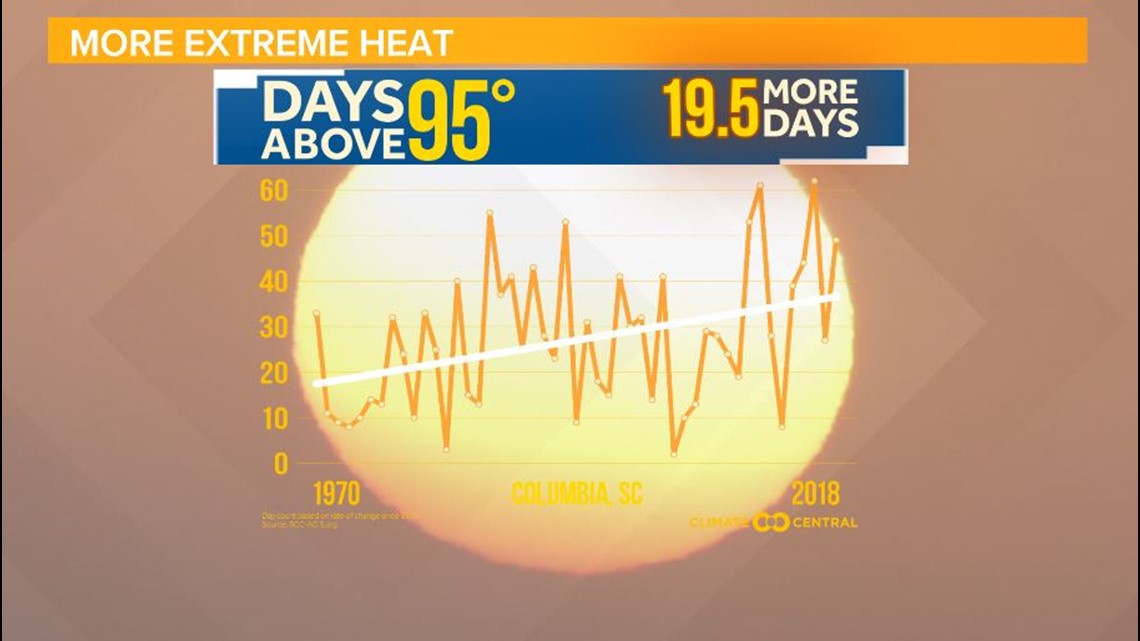 During the summer, we can see weeks of 90 degree heat in the Midlands at a time, but we rarely exceeded 100 days of 90 degree heat until recent years.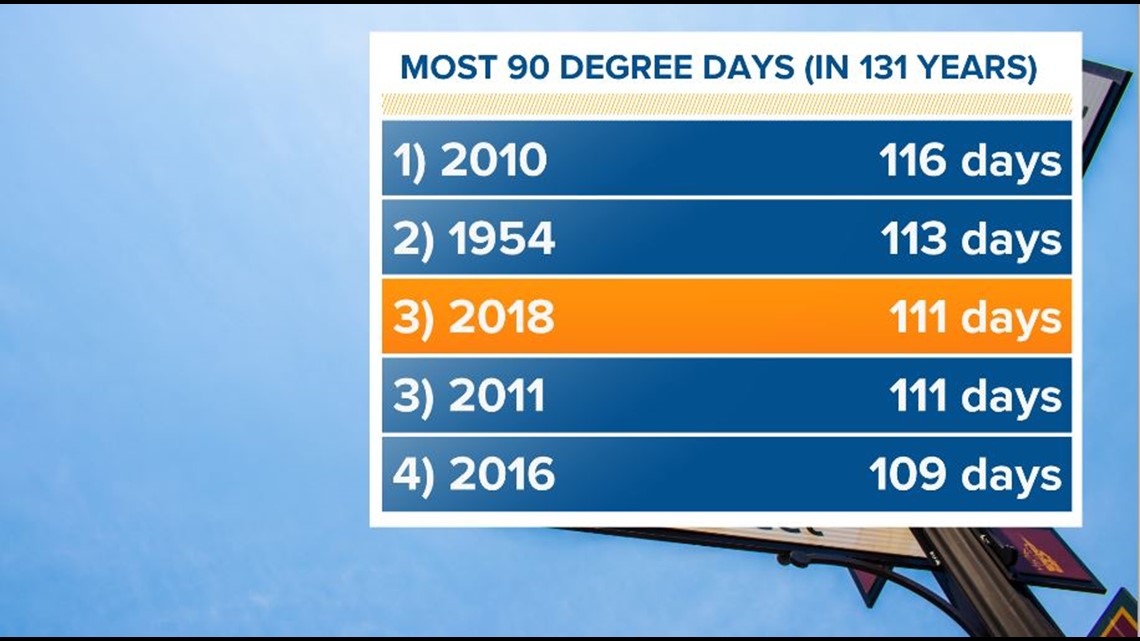 In 131 years of record keeping in Columbia, 13 years were recorded with 100 days or more of 90 degree heat and 6 of those years happened in this decade. If 90 degree heat is what you consider "summertime heat", you've likely felt that the summer weather is lasting longer than in the past.
In a warmer world, not every year will be warmer than the last, but the overall trend will be longer summers with more prolonged heat. It's something we've already noticed both during the daytime and at night here in the Midlands.