COLUMBIA, S.C. — We saw some great things this past week in the night sky across the Midlands and many of you sent in some great pictures. Let's go over some of the posts shared to our WLTX Weather Watchers Facebook Group.
This week featured a lot of pictures of the first full moon of 2022. This moon also known as "The Wolf Moon" was viewed easily on Monday and Tuesday. We got some great pictures from Sue Lewis as well as an image of a lunar halo from Palmer Zebedee! Pam Cooper posted a picture to our group of the International Space Station which made a flyover the Midlands at the beginning of the week as well.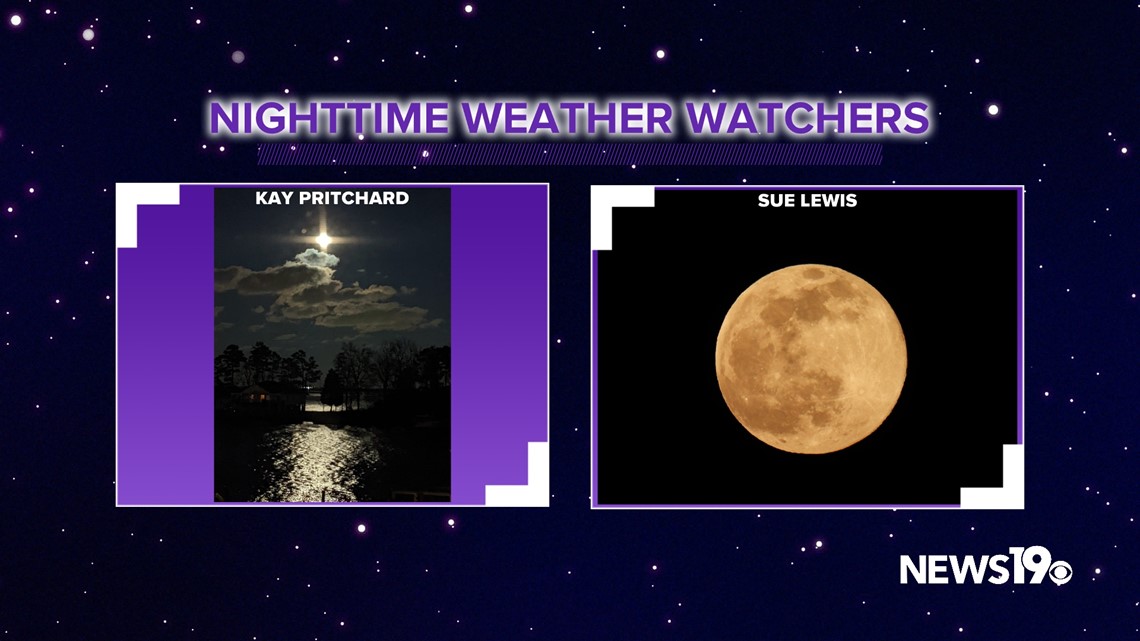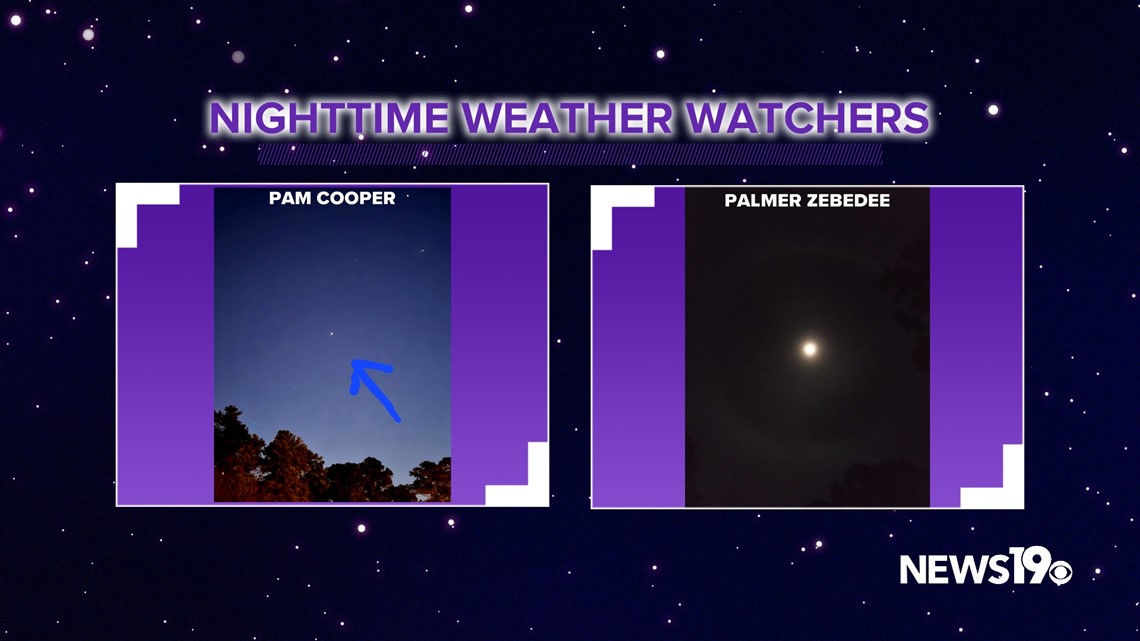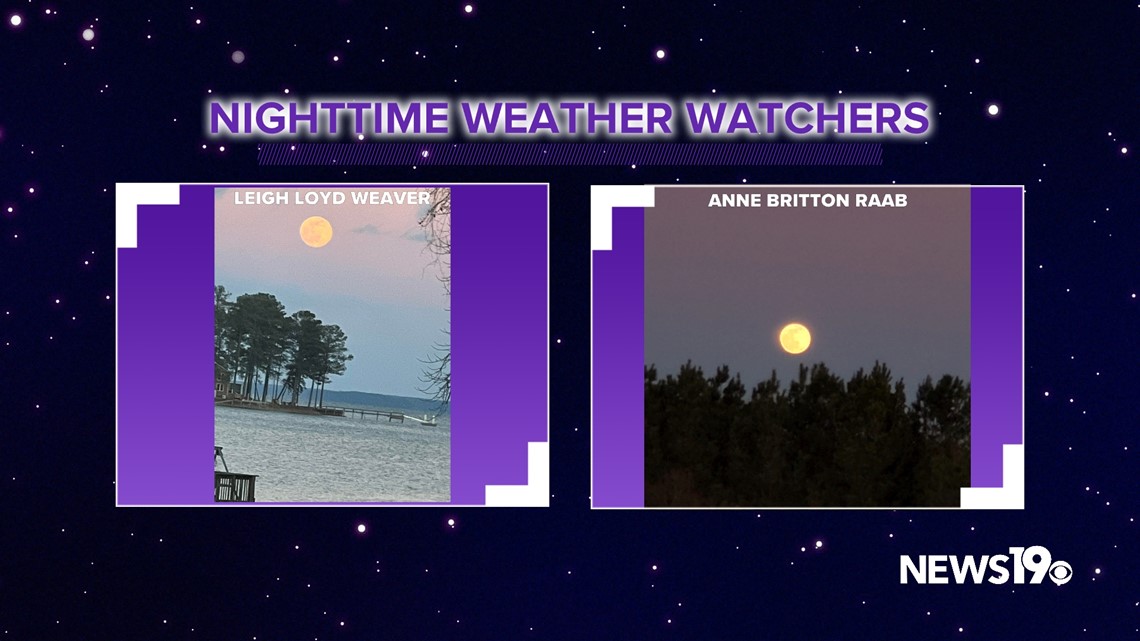 When it comes to what will be visible this week, you will have to wait a bit to get some clear viewing conditions. In the late night hours my recommendation alongside general stargazing would be to take a look at the moon. To view it though you'll need to be up pretty late at night, so it might not be for everyone.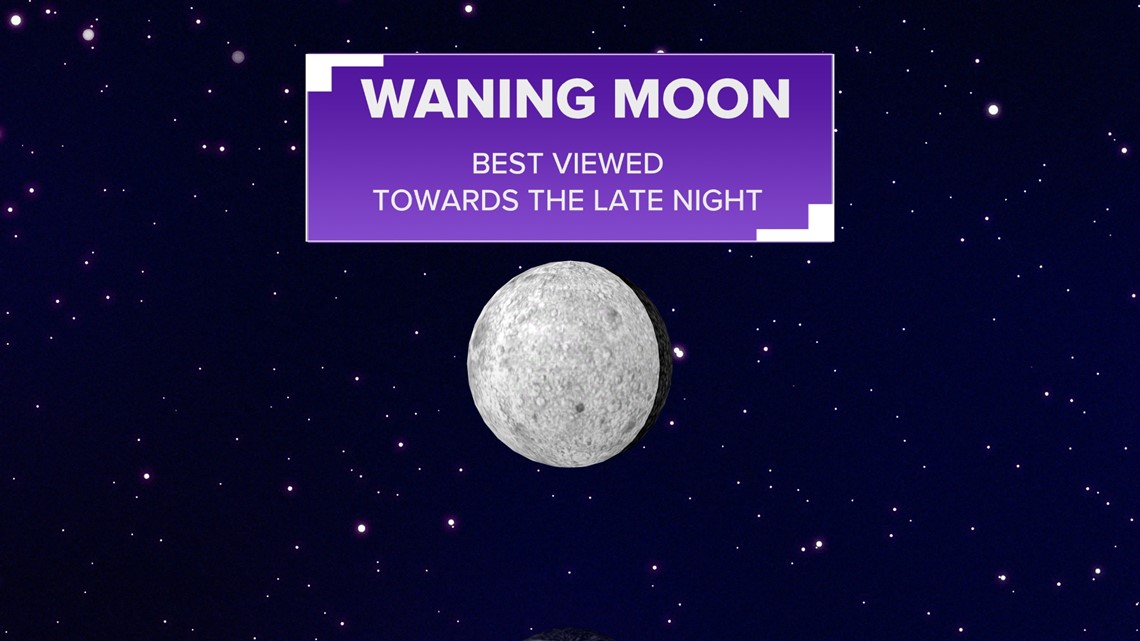 If you are more of a morning person, than we do have the opportunity to view some planets right before sunrise everyday this week! Mars and Venus will both be visible in the East-southeast sky within an hour of the sunrise. They should be sticking around here for the next few weeks so, they will be easy to find.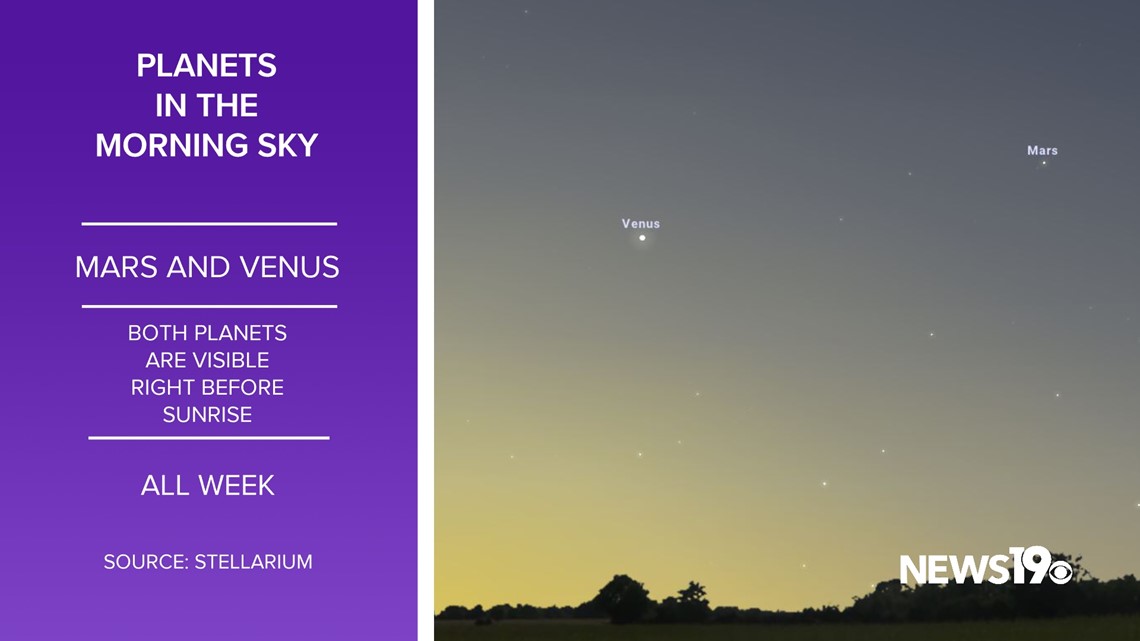 As for the viewing conditions the next seven days, well, things are looking not great through the end of this week with a weather system bringing potential wintry weather along with plenty of clouds. As we get towards next week though, there will be plenty of clear nights to take a look at the sky!