SUMTER, S.C. — A WeatherSTEM Station at Alice Drive Middle School in Sumter is making weather lessons more hands-on for the students.
The station is located on the roof of the school and provides local weather information such as temperature, wind speed and direction, pressure, sky cover, and more.
Another feature on the station that students enjoy is the camera. Emily Howard, an eighth grade student, loves to watch different cloud formations throughout the day.
"It has a camera, so it actually makes a recording from dawn to dusk of the clouds passing, so you can see the clouds change and their formations." Howard said.
Teachers like Christal Tisdale, a sixth grade science teacher, enjoy having the ability to apply their lessons in the classroom to what is going on right outside their doors.
"I usually take my kids outside to actually see the weather station, because the weather station is actually comprised of many different parts that the kids will learn," said Tisdale, "The barometers, the thermometers, it also has a wind vane on it. So I actually go outside, the kids have a worksheet and the kids have to tell me what they see."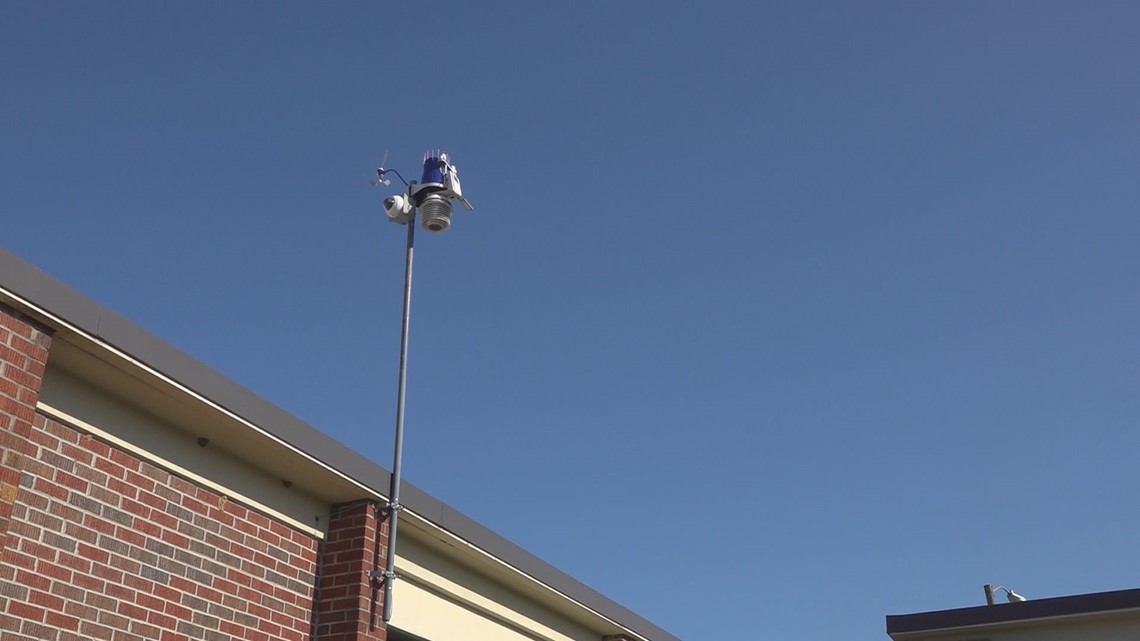 Alice Drive Middle School is a STEM certified school. The focus on STEM and the opportunities that come with it are something students gravitate toward.
Caleb Baker, an eighth grade student, says that the weather station makes school more fun for himself and his classmates.
"I've always enjoyed meteorology, so getting to do this with Emily and talk about the weather station has all around been fun," Baker said.
Alice Drive Middle School is the only middle school in the state with access to this kind of technology. The only other academic institutions in the state with a WeatherSTEM Station are Clemson University and Stone Academy in Greenville County.
The program also provides students with interactive lessons to help reinforce what they are learning in the classroom.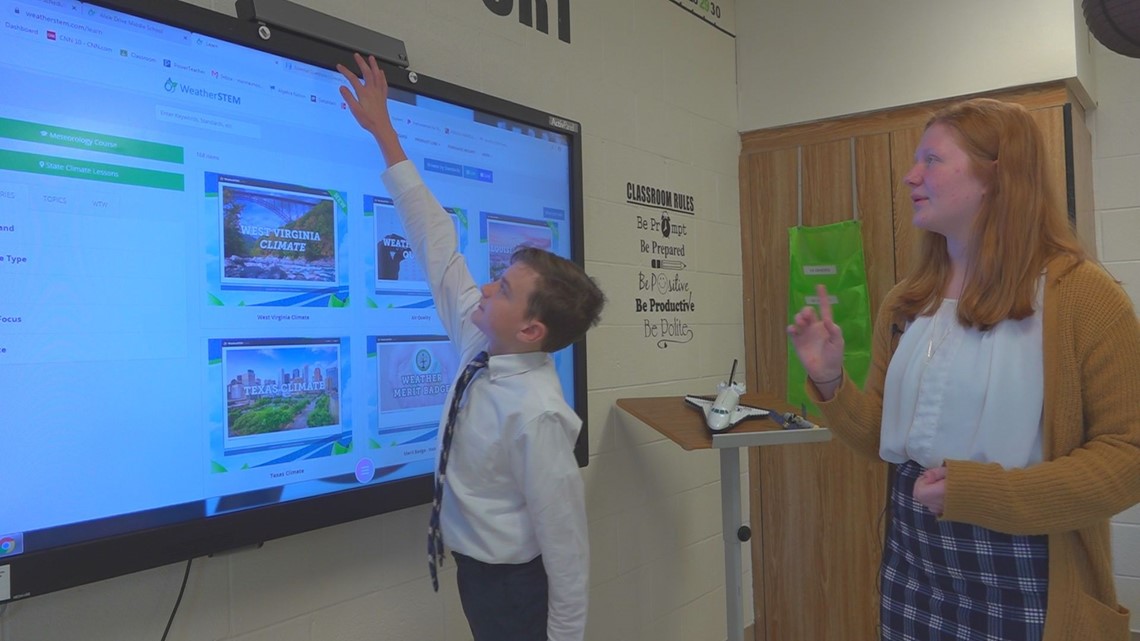 The information from the WeatherSTEM Station at Alice Drive Middle School can be found online and on the WeatherSTEM app. Anyone can see images from the live camera, as well as the weather data the station collects in real-time.