COLUMBIA, S.C. — A recent report released by Climate Central highlights the increase in water temperatures not only in the ocean, but in local rivers and streams as well. This increase may change how the nation's $46 billion dollar recreational fishing industry operates, as fish change migration patterns and thrive in different environments.
Since 1990, 65% of stream temperature gauges across the contiguous United States have indicated a warming trend. Some places have recorded an increase upwards of 3°F. As a result, algae blooms have intensified and viruses are striking more populations of fish.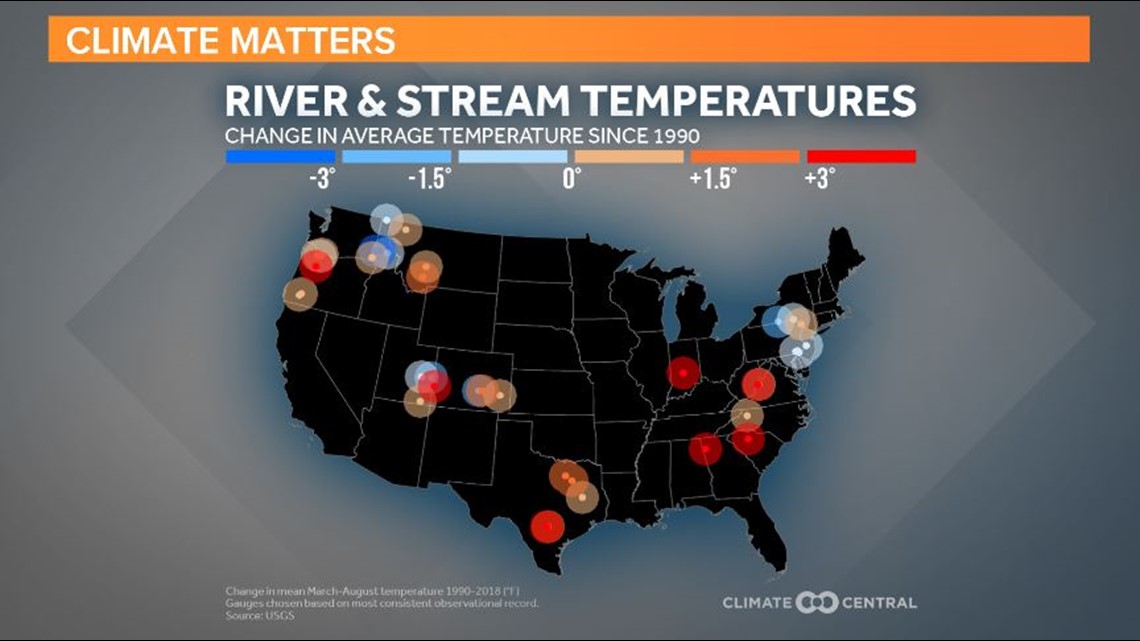 Every species of fish has certain temperatures and conditions in which they thrive. As temperatures increase, the fish are forced to migrate, if possible, to new areas best suited for them. Otherwise, they stay and struggle in their original environment and potentially die. For those fish that do move north, predator and prey interactions change and ecosystems have to try and adjust to a new balance.
In the Midlands, many people enjoy fishing both locally and down along the coast. At Lake Murray, summertime water temperatures are in the low to mid-80s, well suited for the bass that many people fish for. Recent data has not shown a large increase in temperatures at Lake Murray specifically, however if the water temperature were to increase in the coming years, the environment would not be suitable anymore for these kind of fish.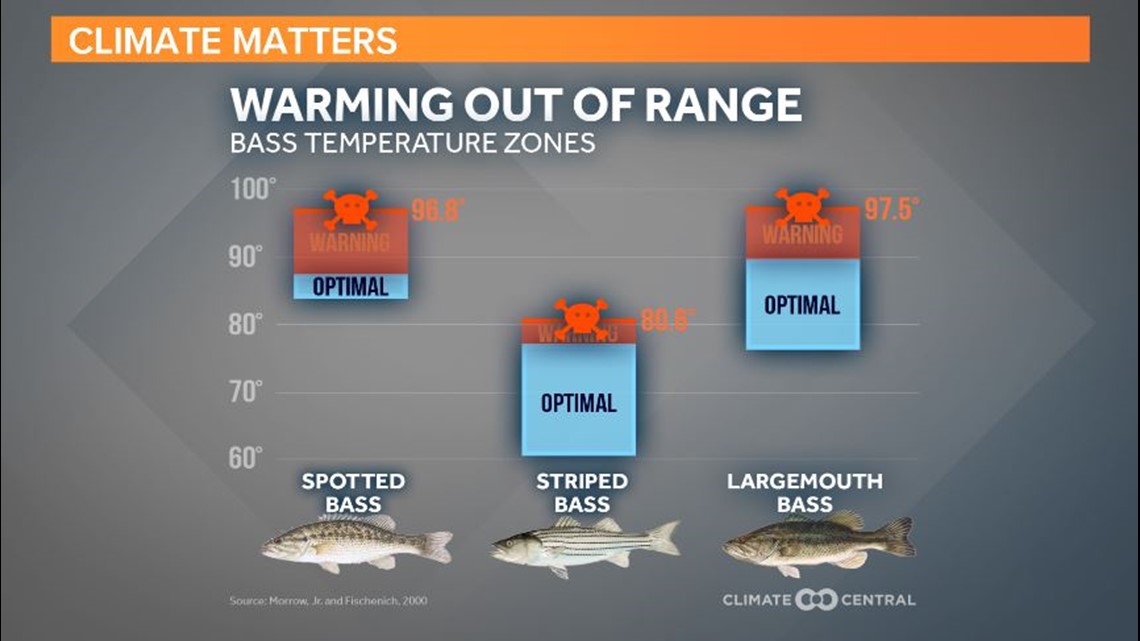 Ocean waters are also warming universally. Since 1901, coastal waters across the entire United States have increased in temperature. The most significant warming is noticed off the coast of Maine, where ocean temperatures are more than 3°F above normal. Off of the West Coast, temperatures are 1-2°F warmer. In the Southeast, water temperatures have not increased as dramatically, but there is still an upward trend of about 0.5°F in the past century.
Given that 93% of any additional heat in the atmosphere and climate system goes into the oceans, it is likely that the upward trend in temperatures will continue in the near future. Fish will continue to try and adjust to new temperatures or migrate elsewhere to survive, changing what you can catch on your next fishing trip.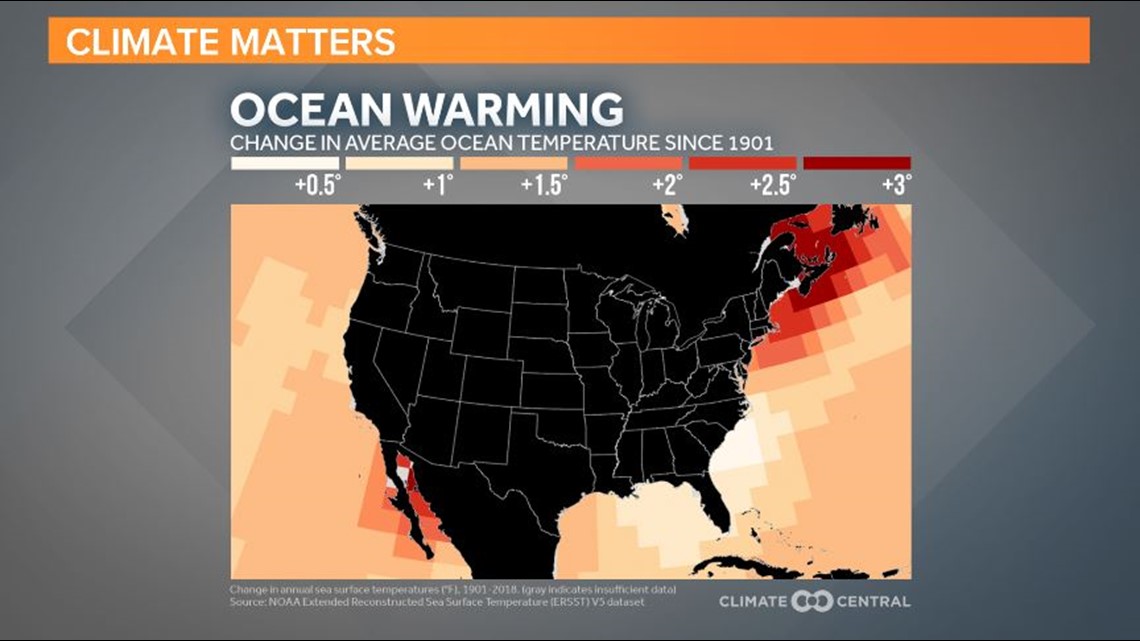 Currently, research is being done and scientists are monitoring rivers, streams, and oceans to help sustain fish populations and ecosystems. Scientists are also working to understand even more climate-related changes that are occurring and what can be done to mitigate the effects.