COLUMBIA, S.C. — December was warm... really warm here in the Midlands but, things have really turned around during the month of January.
Before we get into that though, let's talk about how things were supposed to play out for this winter and what we have seen so far.
In October of 2021, NOAA put out their official winter outlook. This outlook called for warmer temperatures through winter thanks to the ongoing La Nina.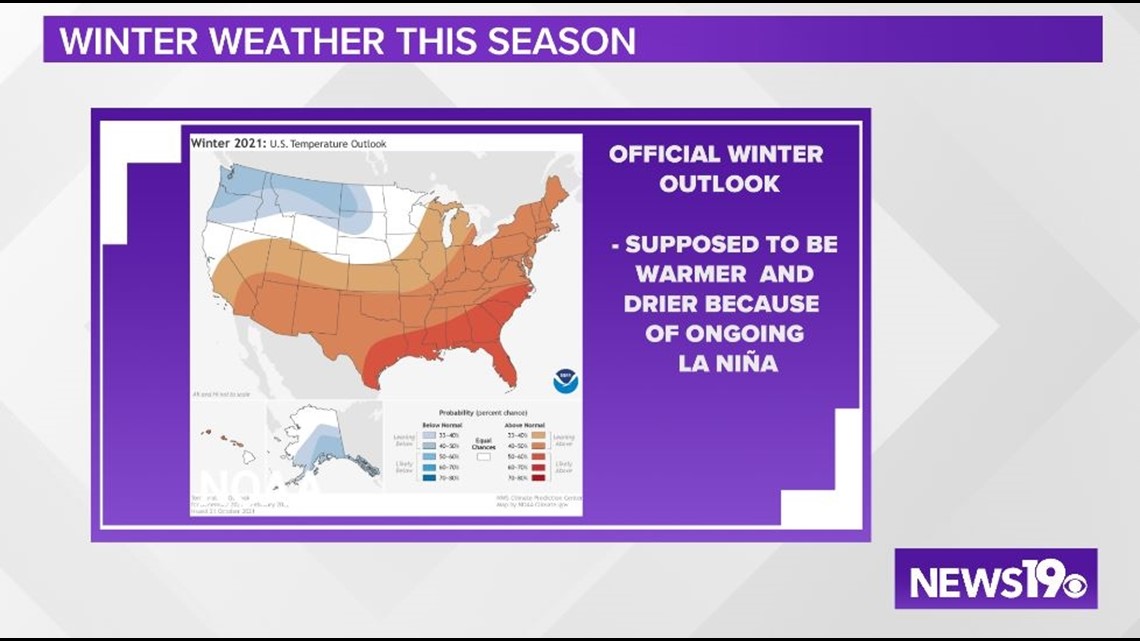 Like we said earlier, December was well above average finishing as the 4th warmest on record in Columbia but, January has not followed this pattern at all with plenty of cold weather, and multiple winter weather systems.
Looking at the Equatorial Pacific, La Nina, which is defined as the area of constant cooler water off of the west coast of South America, is in place, so nothing there has changed over the past two months.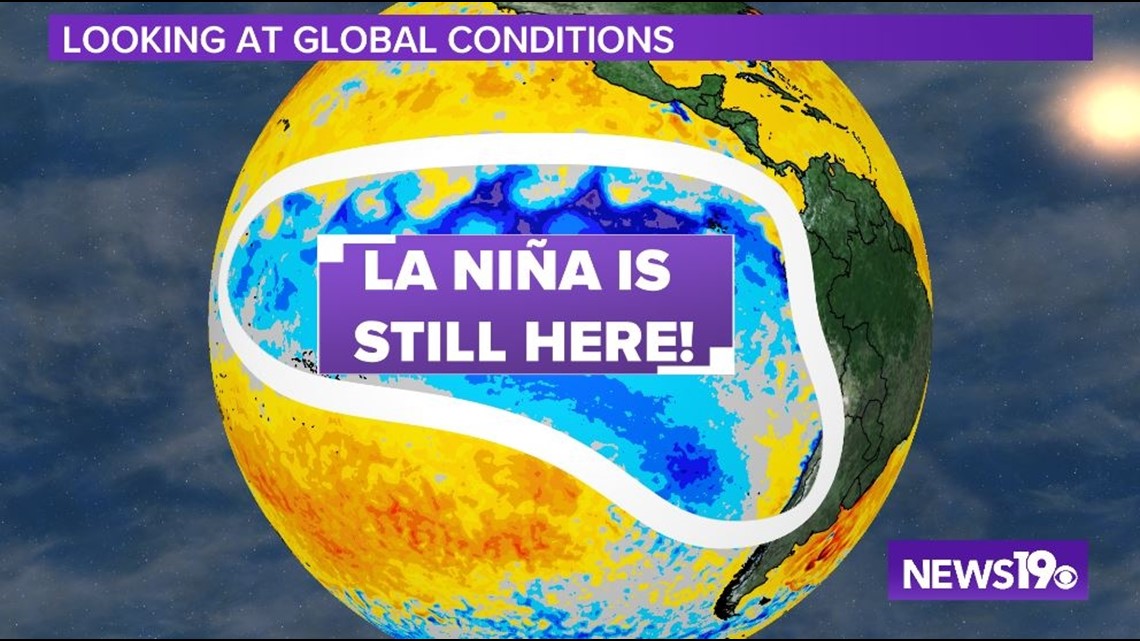 Getting a bit more local, taking a glance at the last 10 years of seeing a La Nina pattern, we have seen at least a trace of snow 9 times with multiple times seeing measurable snow. So, while things can be warmer during La Nina, clearly, there is the chance of seeing colder and wetter weather here across the Midlands.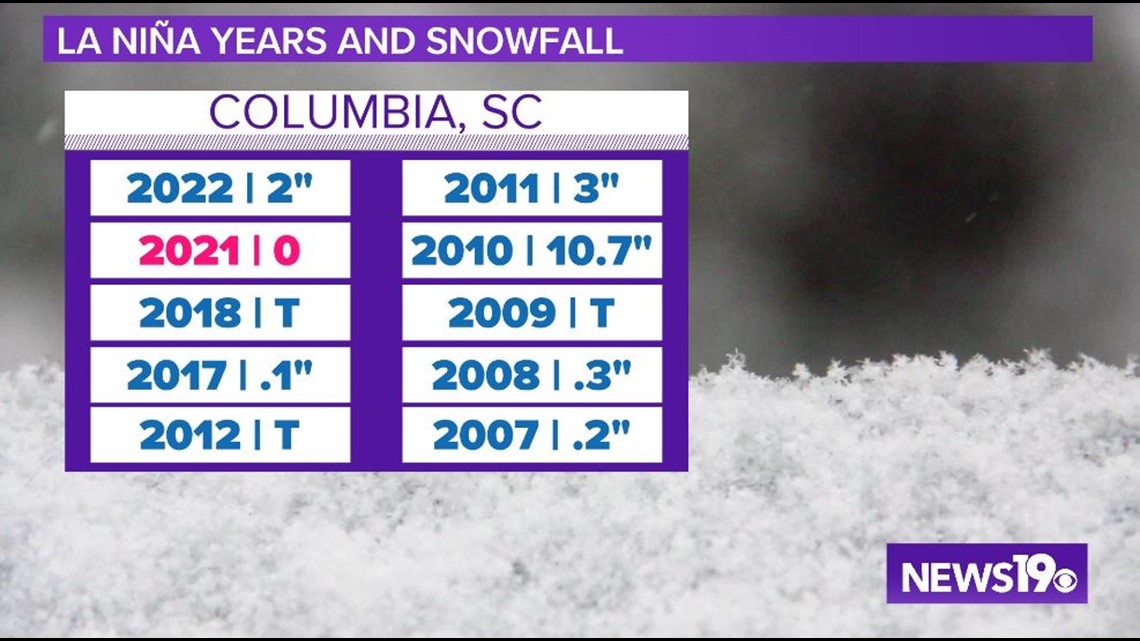 So with all of this said, why has it been so cold? Well, as I like to say, weather is going to weather. It likes to fluctuate and while the overall pattern this winter might be warm we can get into much shorter cold snaps like we have seen through the last couple of weeks in January.
Thanks to the push of arctic air from the North as multiple troughs have moved through, we have had the chance to reinforce cold air recently.
This looks to change pretty quickly as typical La Nina patterns return as we go into the month of February. Right now, the forecast is looking much warmer and looking rather typical for a La Nina winter across the US with much of the colder weather being located near the Canadian border.