COLUMBIA, S.C. — Another week, another heatwave. Highs in the triple digits are looking likely once again over the coming days. While it can be easy for you to find some relief from the high temperatures, it is important to know how to keep your pets safe. The first is knowing the signs they could be in danger.
"They do have some signs that they are overheating, panting is always the first sign, drooling and when dogs overheat the can even become unconscious."
Lisa Thomas with Lexington County Animal Services says that when it comes to protecting your animals from the heat, timing can be everything.
"It would probably be best to stick with early hours of the morning or later in the day once the sun starts to go down.
While the air temperatures can be very hot outside of these times, the sun also begins to heat up surfaces. Concrete can reach around 125° while asphalt can reach a scorching 140° during the afternoon hours.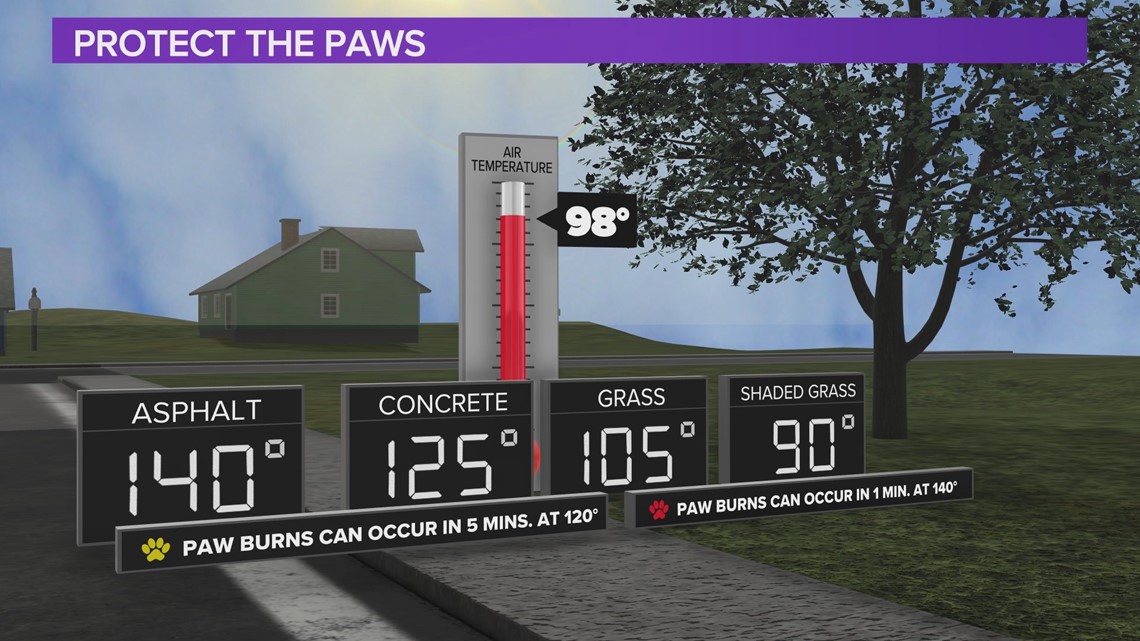 While it might be difficult to be able to tell how exactly hot a surface is, there's a pretty easy way for you to test out if a surface is cool enough for your pet. By taking the back of your hand and placing it on the surface for about 7 seconds, you can tell how hot it is. If it is too hot for your skin, it is too hot for your dog's feet. But, if you are feeling fine, then it is time to go on that walk.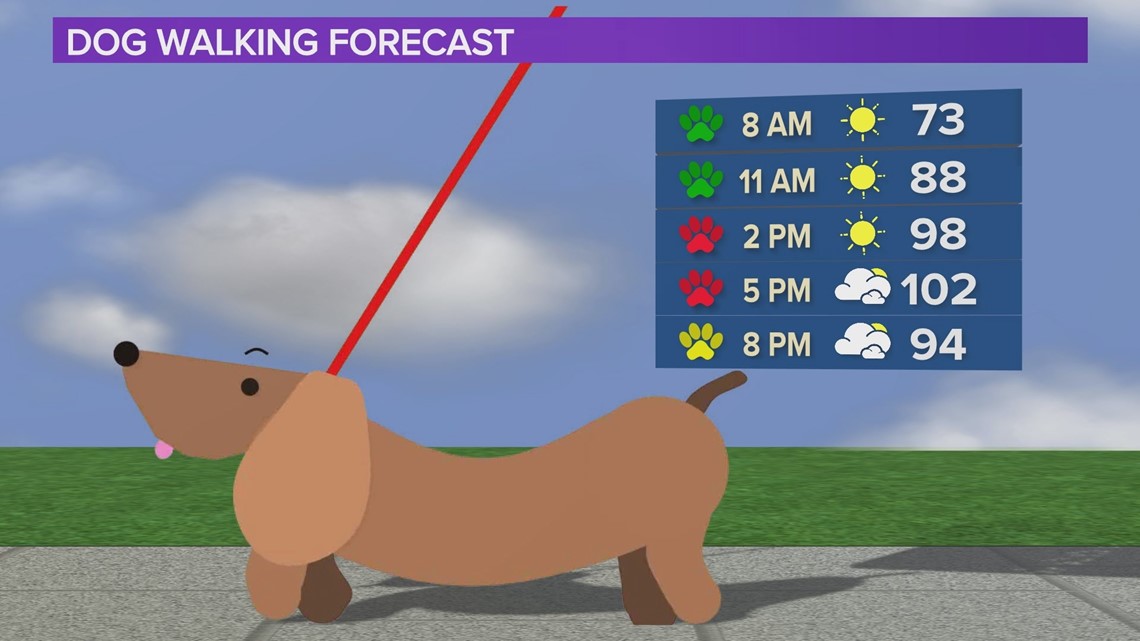 Looking at Wednesday, highs are expected to climb once again into the 100s. Not only will that mean it will put stress on you, but also your pet. The dog walking forecast follows the advice of heading out in the morning or late at night due to the extreme heat.