KERSHAW COUNTY, S.C. — On the evening of Jan. 11, an EF-2 Tornado ripped through North Central High School destroying buildings and a parking lot of buses.
The Kershaw County School District is working to re-house displaced students and teachers to another school while damage assessments are being made at North Central.
RELATED: Tornado destroyed South Carolina school in less than a minute
Meanwhile, the surrounding community has been taking up donations he district has distributed a list of items that are needed immediately -- including paper, pencils, and cleaning supplies.
The complete list and how to donate can be found at kcsdschools.net/recovery
Storm damages Kershaw County school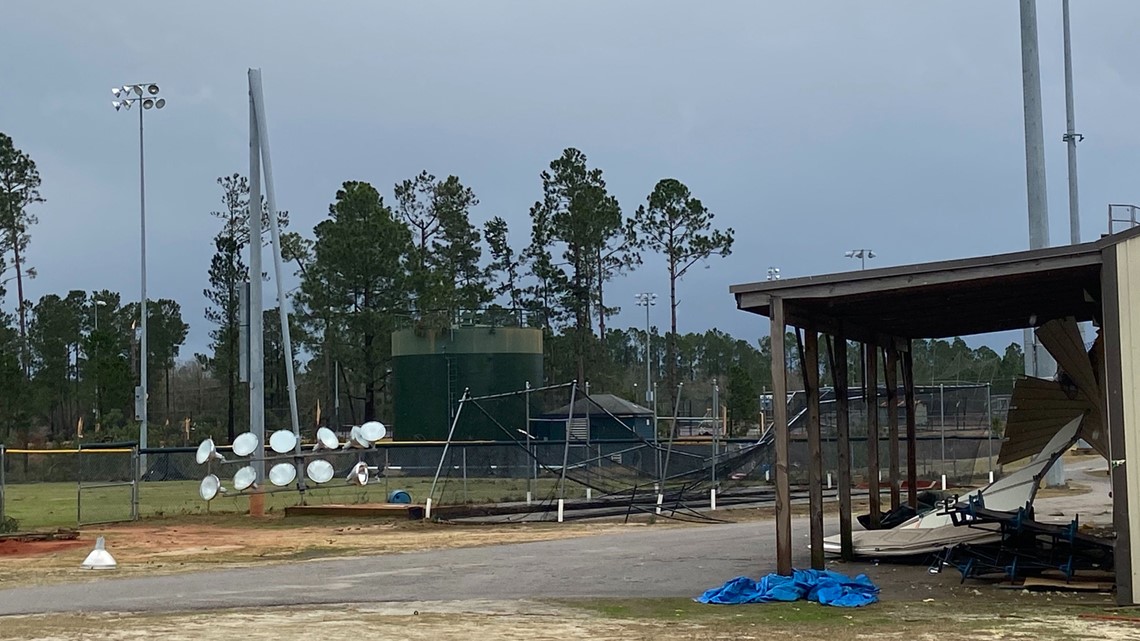 RELATED: SC State Guard called in after tornado heavily damages North Central High School in Kershaw County