COLUMBIA, S.C. — Our first weather system is exiting the region. After dropping freezing rain on the central and northern Midlands it looks like we will have a very quiet start to the work week.

Monday morning low temperatures should get below freezing. This means that black ice on roadways especially in counties north of I-20 will be a concern to start the day. By late morning things should warm up enough that this won't be an issue anymore. During the afternoon, conditions look to be cold only reaching the middle 40s with plenty of wind which will make things feel colder than it actually is. High Pressure in the south will keep us sunny though through the middle of the week with overnight lows on the chilly side.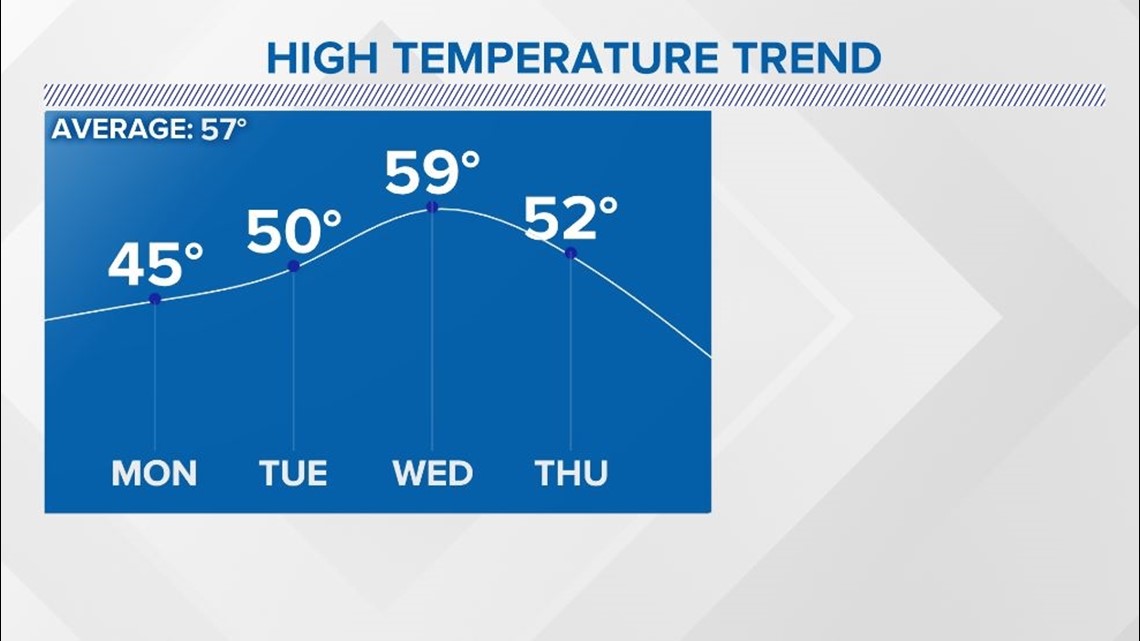 As we look towards Thursday, a strong cold front will likely usher in some of the coldest weather so far this season across the Midlands. Some showers are expected on Thursday itself but at this time we expect this to be all rain.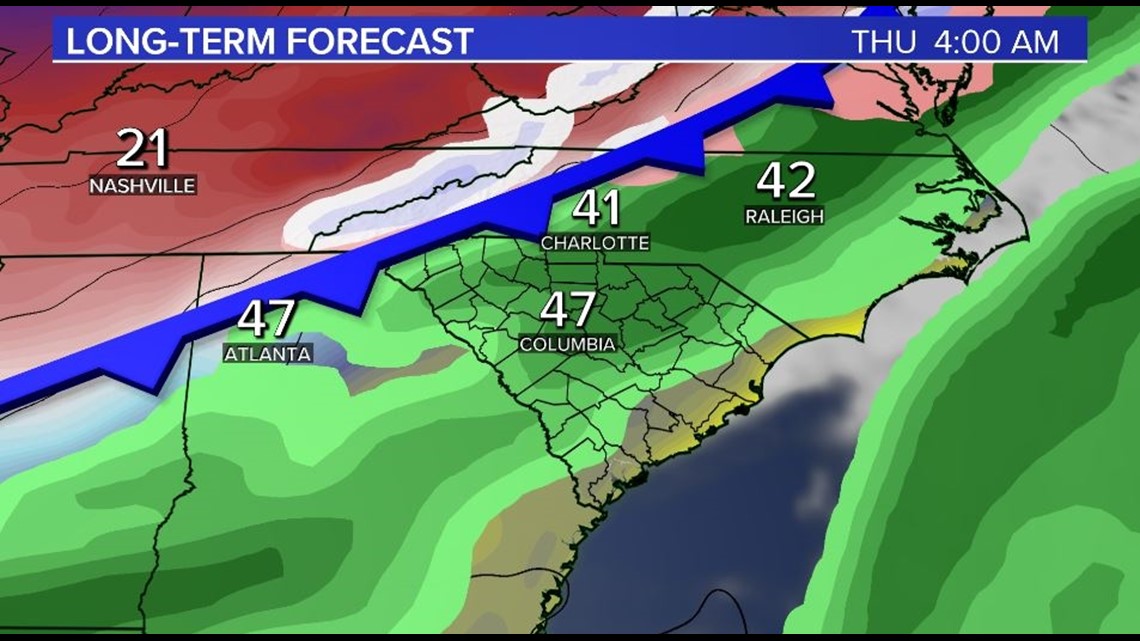 Looking towards the end of the week and the weekend is where things get interesting. The cold weather will be in place and the cold front looks to stall right off the coast. This could serve as an axis for low pressure to develop. Right now it is looking like possible winter weather could affect us Friday and into Saturday. The Weather Prediction Center has indicated this in their forecast showing the Midlands with a 10% chance of wintry weather during this period.

As for any detail on what to expect, well, we are simply too far out. Models have been changing the timing and location of this weather quite a bit. One thing is certain though, we look to have very cold air in place so any moisture could be on the wintry side across the Carolinas. We will let you know as things change though!