COLUMBIA, S.C. — The announcement hit social media around 10 p.m. Monday, Sept. 28 -- Ricky Mollohan has closed Solstice Kitchen in northeast Columbia.
Mollohan, who can be outspoken on social media, said in the Solstice Facebook post that money became the main issue. He had closed both Solstice and Mr Friendly's restaurants in mid-March, as per Gov. Henry McMaster's orders in an effort to stop the spread of COVID-19.
WLTX's Whitney Sullivan and I had interviewed Mollohan on March 17 at Mr. Friendly's in Five Points. It was supposed to be the restaurant's 25th anniversary but instead marked the last week of operation -- until today. More on that in a minute.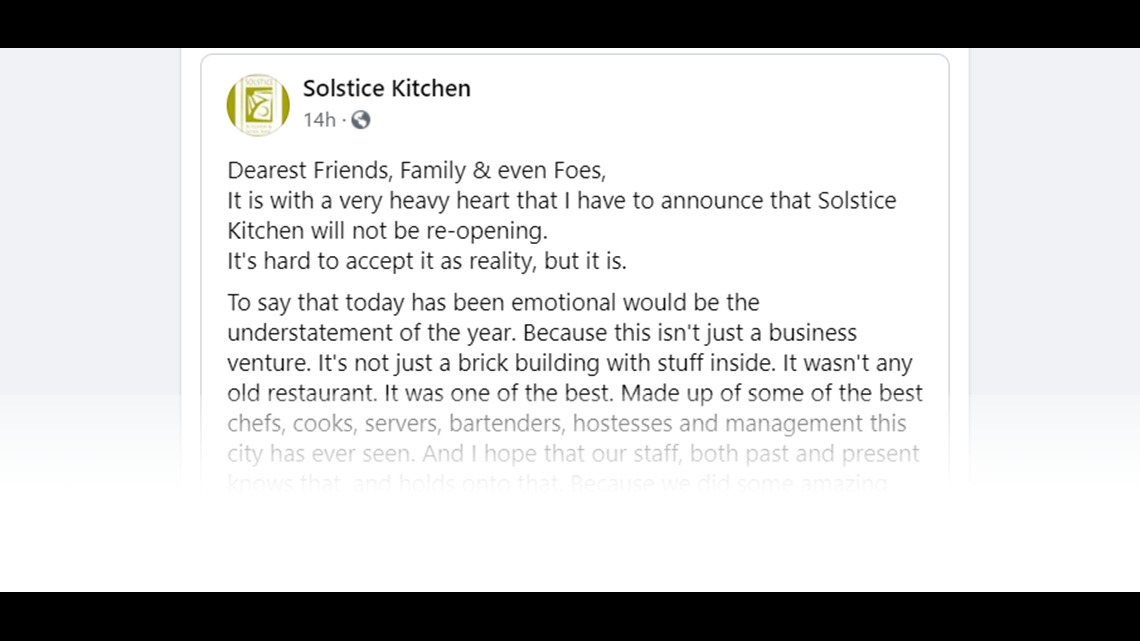 The decision to shutter Solstice was not an easy one. Mollohan had applied for Paycheck Protection Program (PPP) funding from the Small Business Administration but never received any money. Bills -- for utilities and taxes --on the brick-and-mortar restaurant on Sparkleberry Lane began to pile up and the landlord decided to put the building up for sale. Still, Mollohan had planned on a soft reopening of Solstice on Tuesday, Sept. 29 with an official reopening on Wednesday, Sept. 30.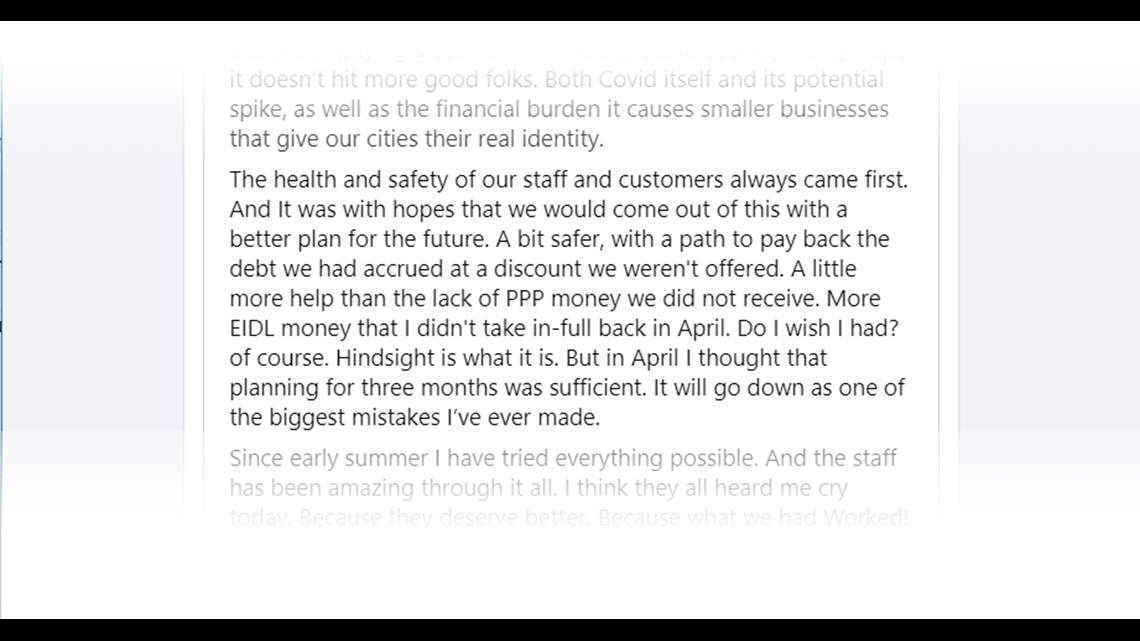 Looking back, Mollohan said in his post that he probably didn't plan far enough for the lack of cash flow. "The health and safety of our staff and customers always came first," he wrote. " And it was with hopes that we could come out of this with a better plan for the future."
"In April I thought that planning for three months was sufficient," Mollohan continues. "It will go down as one of the biggest mistakes I've ever made."
But it is not all gloom and doom. Mollohan even hints that Solstice may return some day.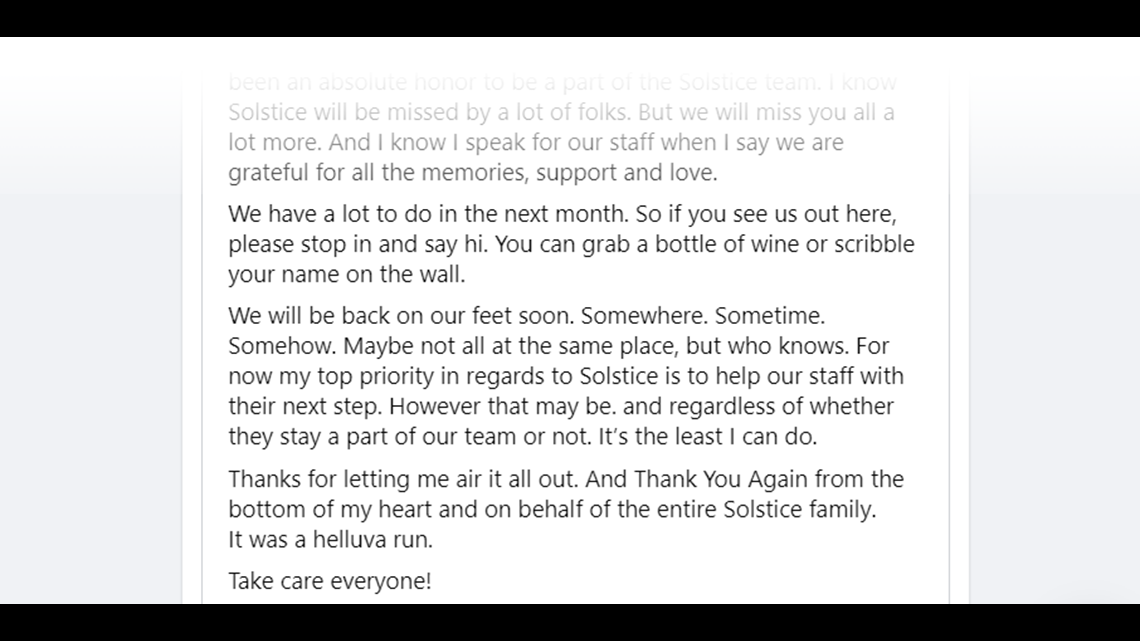 Meanwhile, back on March 17, Mr. Friendly's in Five Points was to begin a 25th anniversary celebration. Mollohan had plans to remodel the space, expand into the empty space next door and revamp the menu. Plans changed. Instead of celebrating, Mollohan had to decide to continue to stay open with limited service, adjust to a take-out only, or close the doors and hope to reopen at a later date.
Mollohan reopening Mr. Friendly's Tuesday evening.
The restaurant at 2001-A Greene Street will offer indoor dining -- reservations recommended -- and take-out service 5-9 p.m. Tuesday through Saturday. Lunch service is scheduled to resume Oct. 13. Expect a limited menu as the restaurant ramps up service.