ORANGEBURG, S.C. — Students are back on the campus of South Carolina State after the campus was emptied because of COVID-19.
Over 200 students made their way back to South Carolina State University.
The group of students who returned to campus consists of student-athletes and students with required lab work that cannot be simulated outside of a lab.
The University says that all students were required to submit a negative COVID-19 tests before returning to campus.
Bryson Grant, a Senior at the University, said he's excited about being back.
"I was happy, I was home since March, so being back on campus it's a great feeling." Grant said.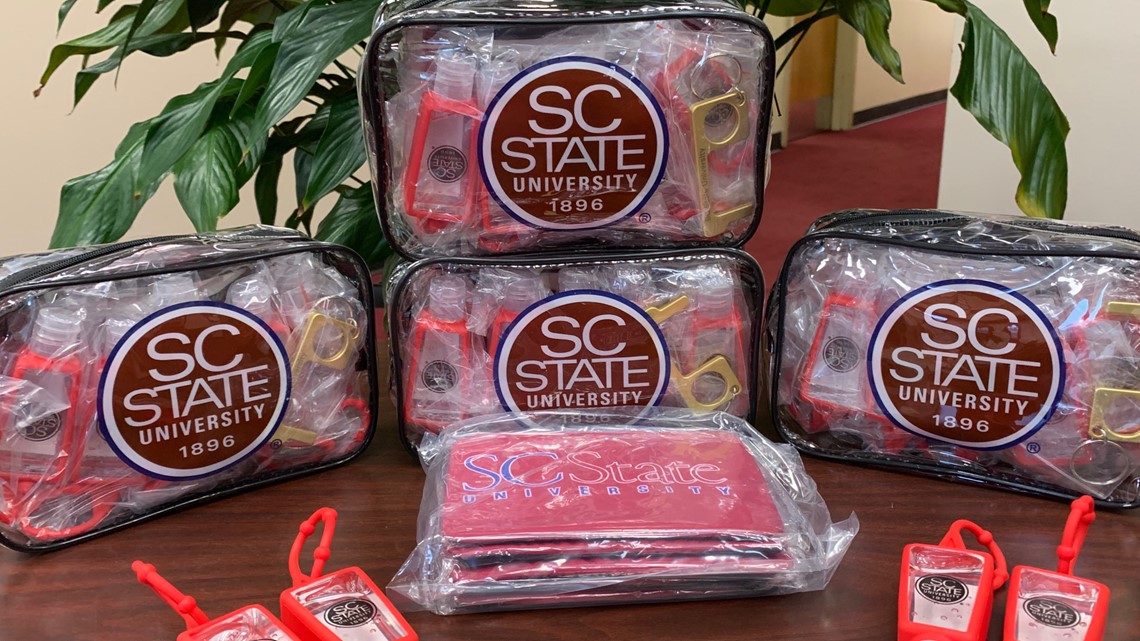 Students, faculty and staff were issued PPE kits for their safety and the safety of others.
The University also says that students and faculty are required to wear a mask while on campus.
"The University is looking forward to the day when the entire Bulldog Family can unite on campus," the University said in a statement. "Until then, South Carolina State will continue to do its part in helping students, faculty and staff stay safe, while still providing a quality educational experience."