Ryan Dewane, a DNA analyst for SLED, testified Friday in Rowland's murder trial.
While Dewane said Josephson's DNA was found under Rowland's fingernails, she said Rowland's DNA was not found under Josephson's fingernails.
She also aid Josephson's blood was found on the blade of the sharp, multi-tool blade prosecutors have attempted to tie to Rowland. But the expert said one other person's DNA was also found on the handle of that tool.
Police and prosecutors say Josephson had been out with friends in Columbia's Five Points district when she decided to call an Uber to go home. Prosecutors say she mistakenly got into a vehicle that was not her Uber.
The state is trying to prove in the trial that the car was Rowland's, and that he stabbed her to death and left her body in a wooded area of Clarendon County, some 70 miles away from Five Points.
Below is a summary of Friday's testimony.
WLTX has coverage of the proceedings here on WLTX.com, the News19 YouTube page, and on WLTX's Roku and Amazon Fire apps.
Testimony
Ryan Dewane
Dewane, a forensic scientist who works in SLED's DNA casework department, took the stand for roughly three hours going over her work in identifying DNA evidence and establishing a likelihood of a person's own DNA being in each swab or cutting provided by investigators.
Dewane described two methods of DNA analysis, one of which establishes a statistical value and a "verbal scale" of weak, moderate, strong, and very strong based on those numbers. The second, known as YSTR analysis, looks specifically for male DNA.
Throughout the prosecution's questioning, reports suggested many situations with a "very strong" likelihood that Josephson's DNA was among those found on items ranging from the interiors of Rowland's Chevy Impala, various clothing - including that of Rowland, and more. Her DNA was described as a "very strong" probability on the blade of a camouflage multi-tool and on the inner edges of the handles.
However, while Rowland's DNA did rank as "very strong" in various samples, such as the steering wheel of the Impala alongside Josephson's own, on the multi-tool itself, his DNA being part of a mixture of three was only 49 times more likely to be among them than three unidentified people. This, according to Dewane, would be considered a "weak" rating.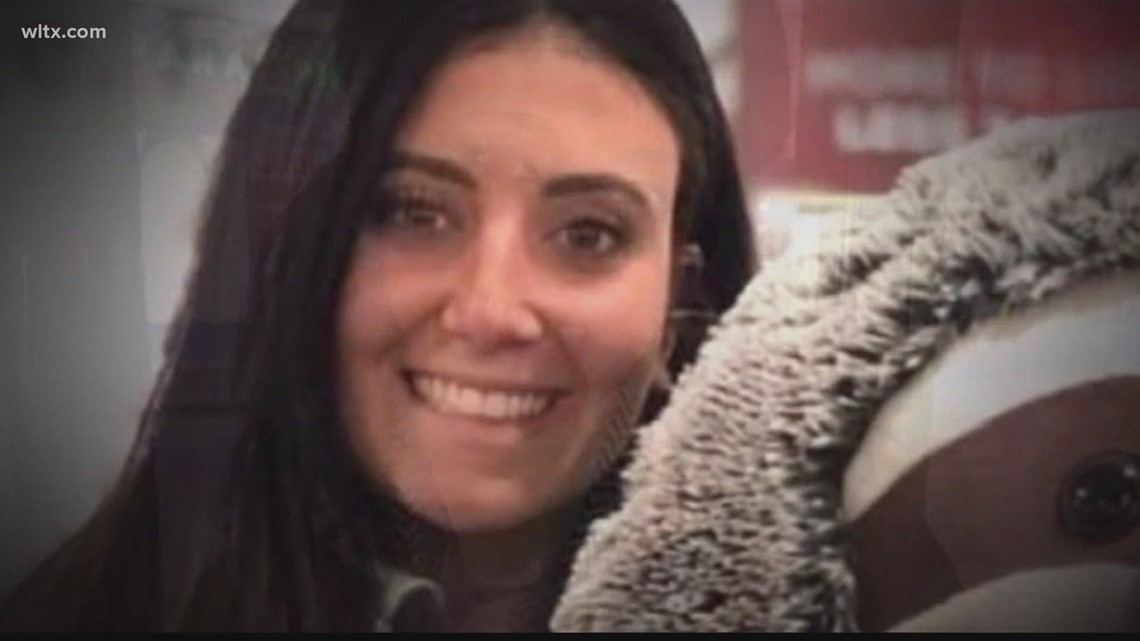 A partial YSTR examination, however, found that he was a possible match as part of the mixture of DNA found on the handles, albeit a "minor contributor."
His DNA, meanwhile, was excluded from other samples including those from an envelope with handwriting on it that had been entered into evidence previously.
Still, several items found at the Mountain Brook home where Maria Howard, Rowland's former girlfriend, lived had a "very strong" likelihood for Josephson's DNA being among those found. And on a left-hand glove from a Family Dollar bag there, the likelihood of DNA from Josephson and three others being included was considered "very strong." The same scenario for Rowland also came back with slightly lower confidence of "strong."
Another set of gloves removed from a Family Dollar bag there showed a very strong likelihood for Josephson and two unidentified other people. The same test performed for Rowland revealed a "very strong" rating as well.
The cross-examination focused more on what the DNA evidence couldn't show. In almost every case, there were one or more sets of "unidentified and unrelated" DNA found along with those of the victim, suspect, and others involved.
In going back over several items brought up previously, the defense pointed to cases where an unidentified person or group of people were considered more likely to have DNA in the mix than Rowland while also seeming to suggest that these unidentified samples could belong to the person truly responsible for the crime.
In the redirect, the prosecution then posed some hypothetical situations to Ryan, suggesting that exclusion does not mean that someone never touched or wore something and that the same DNA samples may not be present throughout collected evidence.
Ryan also agreed that long sleeves and gloves could inhibit the shedding of DNA in some situations.
Furthermore, the prosecution suggested that separate DNA profiles didn't always mean different people. And in cases where they were an entirely different person, they could have been left at any time in the past - by people not even remotely tied to this case.
The prosecution concluded that, in at least one case where both Josephson and Rowland had a very high likelihood of having DNA included, Rowland was 11 octillion times more likely to be among four DNA profiles than not. That would be an 11 with 27 zeros.
And even on the multi-tool interior handles, where Rowland had a "weak" likelihood, his DNA was still more likely than not to be among those collected.
Rachel Nguyen
Nguyen, a forensic serologist with SLED with a specialization in forensic serology explained how she would work to extract DNA from evidence using special chemicals and special instrumentation. The DNA would then be placed in another instrument to provide data for a DNA analyst.
Nguyen went over a number of swabs and she examined. These included swabs from materials inside the Chevrolet Impala which each tested as presumed positive for blood.
The defense took note of the date on which the evidence was taken into Nguyen's custody: June 11 of this year.
Verona Herrera
Currently with the South Carolina Department of Health and Environmental Control, Herrera was with SLED as a forensic serologist during the investigation of Josephson's death. She specialized in identifying bodily fluid on evidence to see what should be shared with DNA analysts.
Her testimony revealed that, primarily in this investigation, she tested for blood. Given the type of test used, all items that were passed along to DNA analysts were listed as "presumed positive" since the test used, which turns bright pink in the presence of blood, can also show positive for substances other than blood.
The prosecution went over several items that ranged from clothing to bags. The first among these was a camo-colored multi-tool that had a presumptive positive test for blood and was forwarded to the DNA evidence.
Hererra also examined cuttings of towels and clothing including a jacket, black socks, and a gray Puma hoody that allegedly belonged to Rowland. Each of these was presumed positive.
A black extra large jacket in the rear passenger seat of the Impala also tested positive for blood.
During the cross-examination, the defense reiterated that she didn't test all items with some coming to her office being sent directly to DNA analysts.
Kimberly Mears
A SLED forensic scientist specializing in finding and identifying latent prints testified on multiple items she examined and whether she could find prints.
She was unable to find fingerprints on an aluminum bottle and aluminum can, a bottle of LA's Totally Awesome Cleaner, Clorox germicidal wipes, a spray bottle of Dollar General Home Window Cleaner, Top Job bleach, Whal clippers, and three plastic gloves. A print was found on the multi-tool in evidence but was inconclusive because there wasn't enough detail.
She was able to confirm various toe and foot impressions that were found on the inside back windows were those of Josephson. Various items were found on a bag found in a trash can in Maria Howard's backyard that belonged to her.
An envelope with writing on it had both Rowland and McFadden's prints. A role of pink duct tape had three impressions belonging to Rowland on the interior cardboard.
During cross-examination, the defense reiterated a point by the prosecution - that fingerprints don't show when they were left - meaning two people could touch an item a long time apart and still both show up when processed.
Eric Grabski
Grabski took the stand for his role in the investigation. He's currently with a company called Envista Forensics but was a SLED officer on the Fugitive Apprehension Team at the time of the case. He specialized in tracking cell phones and explained how he would do so using cell phone towers and various records provided through a warrant or court orders by cell phone companies - in this case, Verizon.
Aided by a slideshow, Grabski answered various questions about a phone associated with Rowland and its general location and various times on March 28 and 29, 2019.
The data provided through Range to Tower or Real-Time Tool (RTT) analysis revealed that the phone associated with Rowland, beginning in the 1 a.m. hour, moved from Columbia to east Sumter in the general area where Josephson's body was found. He added that the body was found in an area that may be reachable by the towers in question. The phone was in that region in the 4 a.m. hour according to the RTT data.
Grabski also tracked towers used in the region from 6 a.m. on:
6 a.m.: Two towers near Shaw Air Force Base
6:16 a.m.: West of Sumter:
6:31 to 7:08 a.m.: Toward east side of Columbia
6:52 a.m.: Near 4800 Garners Ferry Road.
7:08 to 7:24 a.m.: In Columbia
7:41, 8:15 and 8:31 a.m.: Still in Columbia
8:52 a.m. and 10:22 a.m.: Towers covering an area of interest at 7525 Mountain Brook Drive off of Leesburg Road.
He then provided data on Josephson's phone showing it used two towers six times each between 12:55 and 2:04 a.m. Calls also occurred between 2:10 and 2:14 a.m. Grabski said Josephson's phone was used in the area of The Bird Dog on Harden Street. He said Rowland's phone used similar towers around that time.
He said that data shows his phone moving to the New Zion area but said there was no activity on her phone during that time.
Before being cross-examined, he said there was a third phone he checked associated with Xavier McFadden which was used in the area of 11:34 p.m. and 1 a.m. but was in the Turberville area - not Columbia.
The defense countered during cross-examination that cell tower data was not as accurate as cell phone data and that, while the phone was allegedly associated with Rowland, he had no way of knowing if he was actually the one using it. The defense also pointed to terms such as "estimate" and "possibly" used in Grabski's testimony, suggesting that the data wasn't specific.
She also added that similar RTT data hadn't been pulled for Josephson and that a phone belonging to Rowland's then-girlfriend Maria Howard had not had additional testing.
Destiny Catina
A former coworker and girlfriend of Rowland took the stand and described their relationship, his car - a black Chevrolet Impala - and where they went.
She said they worked together at FedEx and started dating. Rowland lived with his sister at the time and they occasionally visited his mother who lived about an hour out of town. She also said they on some occasions went to the Five Points area of Columbia.
She also confirmed that she was driving his car at one point when she hit a deer and that he was with her.
When asked about tools kept in the car, she said there was "something you could use to open something" but didn't know a name for it. She was shown in court what appeared to be a multi-tool of some sort. She said she had seen something similar but not that specific one.
She also identified a bandana with money on it that he would sometimes wear on his head. She didn't recognize the slippers presented but had seen him wear similar.
She told prosecutors that she gave Rowland an Alcatel phone - the same brand as one confiscated by police during the investigation - when they were dating so he could text with her. They broke up but he kept the phone.
She was cross-examined and said that others, possibly Rowland's cousin, had driven his car as well. She also said they didn't go to Five Points often.
The defense also pointed out that she had described him as sweet, kind-hearted, and giving when they were together - which she confirmed. She also confirmed he had the ability to communicate with her before she gave him a phone, suggesting he had another form of communication then.
Danny Conyers
Now retired, Conyers was a financial crimes investigator for Wells Fargo and had worked in that particular field for 44 years. He explained that he was contacted by an investigator who asked if a specific financial card had been used.
He found two locations on the specific morning where someone used the card attempting to withdraw funds. The person made two attempts at an ATM in Sumter in the area of Highways 378 and 521 near Broad Street around 5:45 a.m.
Another video shows someone attempting nine withdrawals at an ATM in the Hampton Hills area of Columbia - near Sumter Highway and Rosewood Drive - around 6:47 a.m. All attempts were unsuccessful.
Conyers said he noticed in both cases the person was wearing the same type of what appeared to be bedroom shoes - which he pointed out in videos shared in the courtroom.
The defense cross-examined him suggesting that he didn't know outright that the person in both videos was the same since the person (or persons) had covered themselves.
He said this was true but that they were both wearing those same shoes.


Thursday Recap:
Forensics dominated during day three of testimony.
Officers showed the jury a multi-tool was found in a the trashcan that SLED says they observed both suspected blood and hair on when they found it. The item has two sharp prongs on it.
A bed sheet was recovered from the trash can behind Howard's house that had both blood stains and cleaning stains, according to Cirencione. A matching pillow case was also found in the upstairs closet with blood stains.
Lt. David Dove of SLED of the computer crimes division said four phones were recovered after the killing: two they believe belonged to Rowland, one to Josephson and another to Maria Howard.
He added that the victim's phone had location tracking turned on which they were able to download and track its movements until 2:33 a.m. He presented this to the courtroom through a digital map explaining when the phone appeared in different locations - generally in the Five Points area before eventually moving toward Rosewood.
The phone was then turned off or ran out of battery but came back on in several places as well.
He was also able to identify texts to and from the former girlfriend's phone. One of them sent from the phone said that her daughter's shoes had gotten blood on them. A follow-up text adds "from when she got in the car last night."
A response suggested that she didn't need to buy new shoes because the blood was on the bottom.
The Basics: What You Need to Know in the Samantha Josephson Case
Josephson was a political science major from New Jersey who was planning to enter law school in the fall of 2019.
On the night of the killing, Columbia Police investigators say Josephson went out with friends in the city's Five Points entertainment district but got separated from her group. Around 2:00 a.m. on March 29, she used her phone to call an Uber ride, and investigators say she mistakenly got into a vehicle that she believed was the vehicle that she contacted.
Instead, police say it was a vehicle driven by Rowland, who did not work for Uber or another rideshare company. Police haven't said much about the moments following her getting into the car, but investigators say at some point after the car left the Five Points area, Rowland stabbed Josephson multiple times, killing her.
Around 1:30 p.m., less than 12 hours after she went missing and after hours of searching on their own, her friends reported her missing to police. About two hours later, two turkey hunters found Josephson's body off that dirt road in Clarendon County.
At 3:30 a.m. the next morning, an officer spotted saw a vehicle in Five Points that matched what was seen on surveillance video. Police said when they tried to pull the car over, Rowland ran, but was taken into custody after a short foot chase.